Revolutionary Joomla Business Template
Welcome to the future of digital presence! GK Venture is not just another Joomla template; it's a powerful tool meticulously crafted to cater specifically to businesses, investment companies, finance institutes, and more. With a robust set of features designed to elevate your online platform, GK Venture is your pathway to creating an impactful online presence that resonates with your audience.
Tailored Excellence for Business, Investment Company, and Finance Institute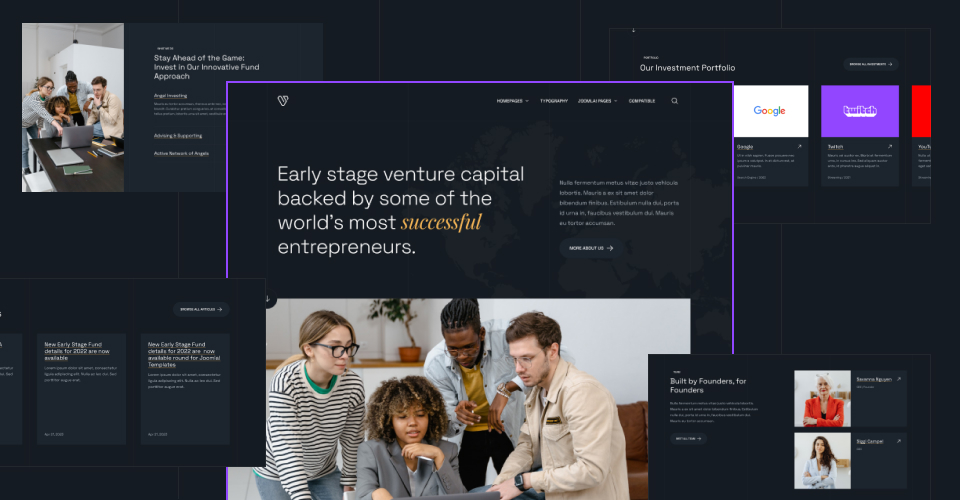 Experience unparalleled excellence with GK Venture's meticulously tailored design, created exclusively to align with the identity of businesses, investment firms, and finance institutes. Every aspect, from color palettes to layout structures, is meticulously crafted to exude professionalism, trustworthiness, and visionary innovation.
Captivating "About Us" Showcase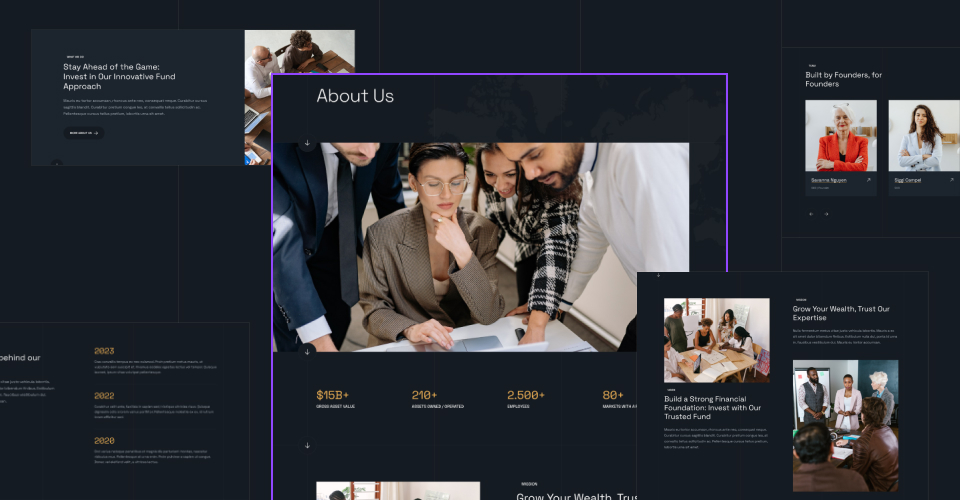 Forge an unforgettable connection from the outset with our captivating "About Us" layout. Immensely engage your visitors through a visually enchanting introduction to your firm's legacy, mission, and core values. Build unshakeable credibility and foster an emotional connection right from the first interaction.
Stellar Portfolio Showcase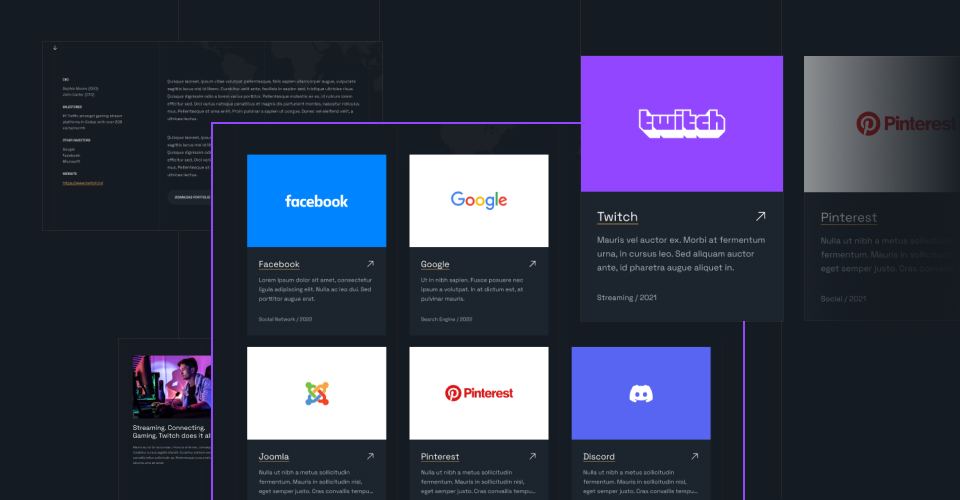 Command the spotlight for your projects, accomplishments, and triumphs with the stellar Portfolio layout. Whether you're showcasing investment successes or celebrating business milestones, this layout ensures your work commands the attention it deserves.
Illuminating Insights Layout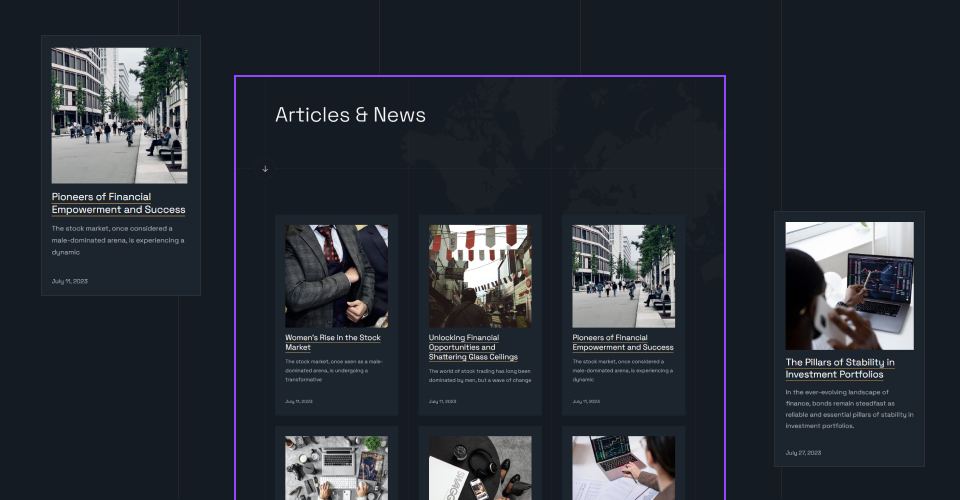 Share industry insights, breaking news, and captivating updates effortlessly using the Insights layout. Cultivate a dedicated space that keeps your audience informed, engaged, and invested in your latest content.
Impeccably Structured Team Presentation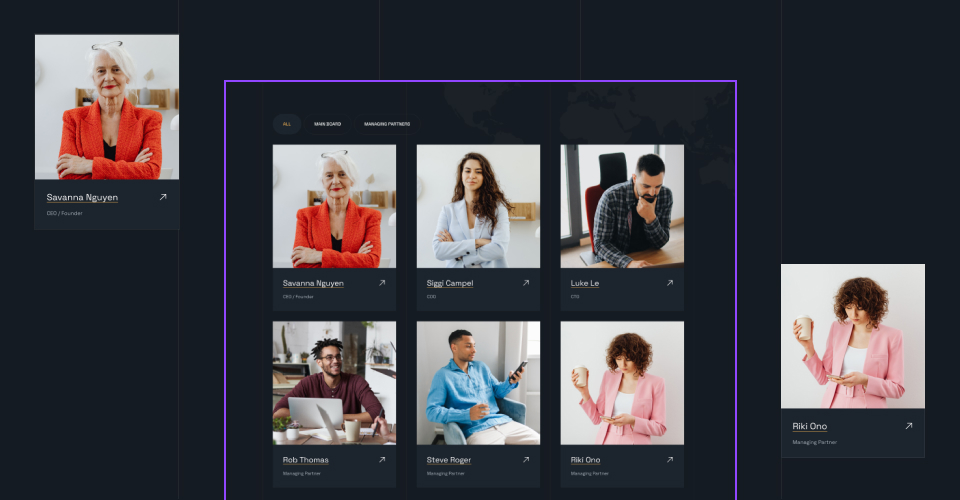 Unveil the human essence of your organization through GK Venture's impeccably structured Team layout. Spotlight the expertise and wealth of experience your team members bring, fostering an immediate sense of trust and familiarity with your audience.
Flawlessly Responsive Design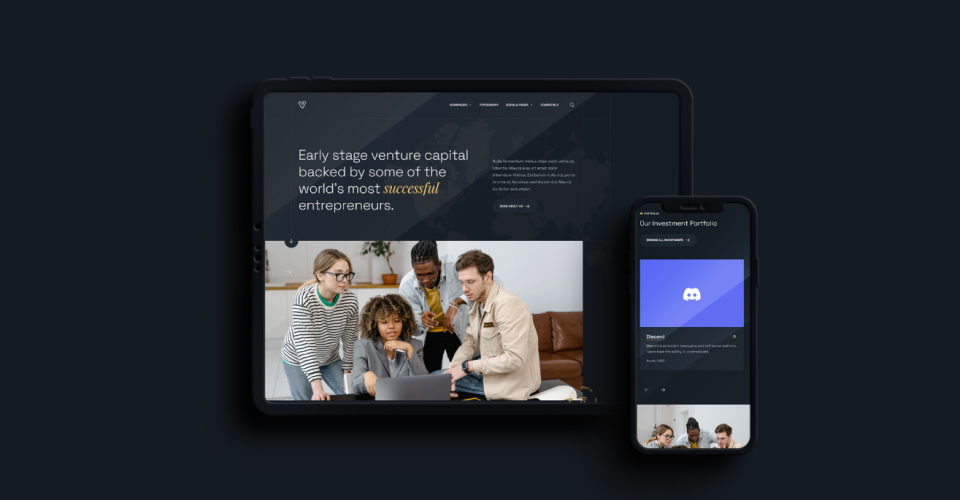 In a world of diverse devices, flawless responsiveness is paramount. GK Venture proudly boasts a design that adapts seamlessly to every screen size, guaranteeing a pristine appearance and optimal functionality across smartphones, tablets, laptops, and desktops.
All pages are displayed beautifully in responsive layouts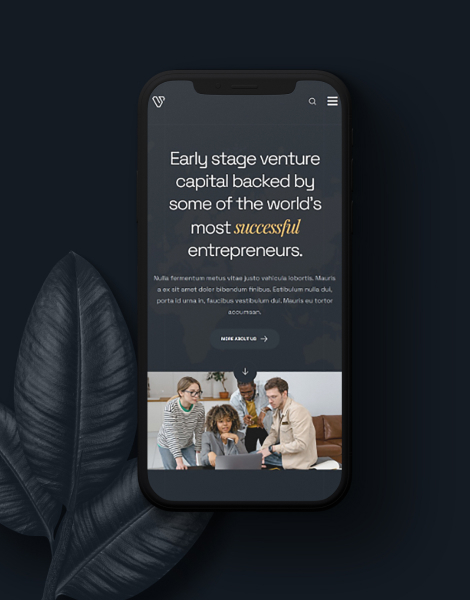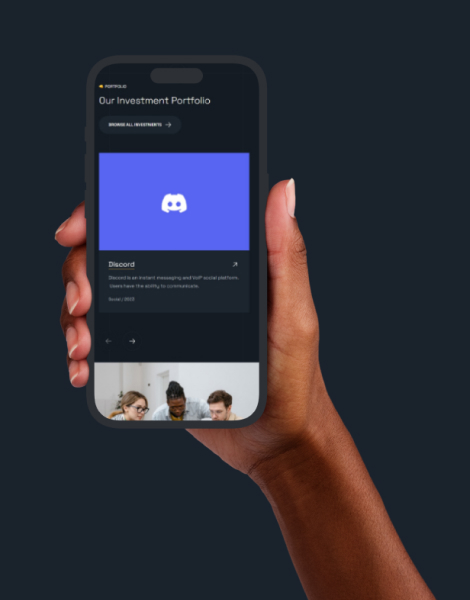 Support all Joomla Default Pages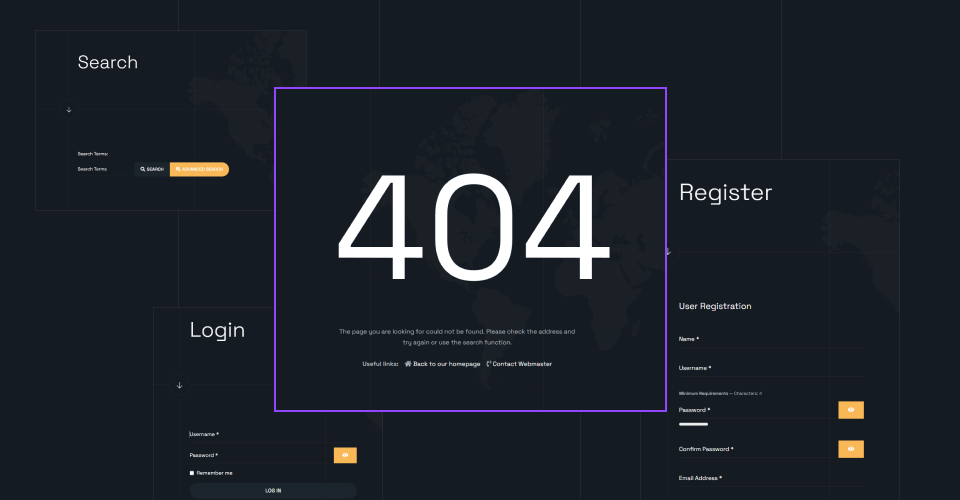 GK Venture seamlessly integrates with Joomla's default pages, ensuring a harmonious and user-friendly interface throughout your entire website. From engaging contact forms to compelling articles, maintain a consistent user experience that resonates with your audience.
Contact us page - Get connected with an info-packed contact page, including email, contact form.
Under Construction page - Build anticipation with this expertly designed under construction page, with a countdown timer Nothing increases urgency, anticipations or conversions more than having this feature.
Error page - Custom designed already packed with link to homepage to get visitor back to where he/she intended to actually go henceforth decreasing bounce rate and increasing User Experience.
Demo
Buy Now
Updated on:

02 Nov, 2023

Version:

1.1.0

Compatibility:

Joomla 4