TechNews WordPress Review Magazine News Theme
With a stylized layout inspired by Google's Material Design concept, TechNews is a complete magazine portal and review website WordPress theme. Pick from multiple animated grid-style header layouts to showcase your important posts, and let your visitors take control with switchable post listing styles and video player overlays so users don't even need to leave the frontpage to see your latest trailers. What's more, a built-in review score functionality and in-post slideshows provide a dynamic, interesting frame for your post content. TechNews is also fully-responsive so it looks great on all screen sizes from mobile to desktop, and there's even prepared advertising banner space in the theme so monetizing your site is easy as can be. Save yourself the stress of building a complex review website; you'll find everything you need ready to go in TechNews!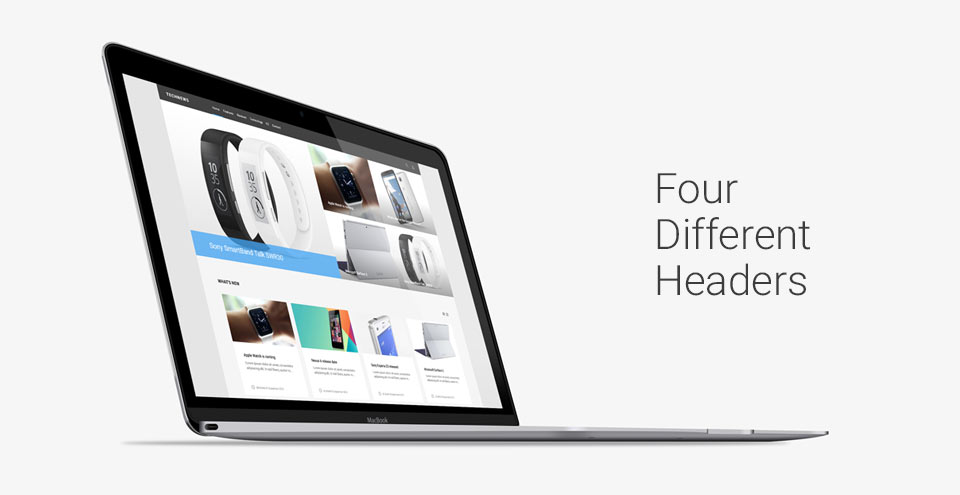 Put consumers first with review score functionality
With so many interesting tech products on the market it can be daunting for consumers to hunt down the device that's right for them. Take advantage of TechNews review functionality to display product ratings across multiple categories in an animated layout, letting visitors see your expert opinion at a glance so they can make the right purchase. Want to show off a product's style? In-article slideshows that blend seamlessly with the written content can display multiple photos with automatic transitions, making for a modern post layout that gives even the biggest review sites a run for their money!

Four different headers add diverse style options
Pick a header look that suits your audience; go for an animated carousel-style that boasts expanding hover animations and large images, or touch-friendly grid layouts with beautiful borderless images that highlight multiple articles at a glance. With professional-grade design, your site's first impression can make an impact that inspires readers to discover the wealth of content you have to offer. What's more, switching between headers is as easy as switching an option in the Theme Customizer with a live preview for changes, so you can experiment to find the perfect header for your needs.
Offer convenient video content on your frontpage
Multimedia content is a core part of any tech review site; users like to be able to see products in action to better inform their buying decisions. TechNews makes watching video content on your site more comfortable than ever with a dedicated videos section on the frontpage to highlight your video posts; users can click on the post title to navigate to the post as normal, or click on the preview image to load the video in a popup overlay so they can watch the video directly on the frontpage. The great part is, you don't even need to do anything special except decide what posts to display; our special plugin will automatically pull the embedded video from the article, no additional setup needed.

Serve all your content to the frontpage with dynamic post highlights
One of the toughest challenges for any magazine portal is reducing bounce-rate; your site has just a few short seconds to convince readers that it's worth sticking around. TechNews is equipped with a visually-distinct frontpage that highlights a range of your posts across multiple categories. Users can switch between a vertical and horizontal style post listings, see the latest reviews and their scores as well as what posts are getting the most comments and highest ratings, or watch videos without leaving the frontpage. Like the video section, these powerful tools are all provided by a single plugin, News Show Pro, that boasts an incredible range of options for you to control exactly where all your posts are pulled from and how they are displayed.
Personalize your news site with the WordPress Customizer
The key options of TechNews are woven into the WordPress Customizer, giving you powerful customization options to standardize your site branding. Swap theme colors, swap between classic or aside menus, customize your text with Google Fonts, add social sharing icons and much more. With the power of the Customizer, you can even see live previews of any changes before they are saved, so you can avoid nasty surprises and make sure your new website look works for you. On the content side of things you'll also have access to the complete range of Font Awesome icons and advanced typography that adds flair to your text content.
Additional CSS and JavaScript features improve your overall site experience
It's one thing to have a website that looks good, but it's just as important that browsing it feels right too. With TechNews we've incorporated extra features that make your site a breeze to explore and attractive to look at. Scripts such as Scroll Reveal add unique, configurable reveal animations to page elements, and extras provide conveniences such as related posts blocks at the bottom of articles provide quick links to other similar articles, popup-login features so users don't need to leave the page to log-in, and newsletter popups to encourage users to sign-up to get the latest updates from your site; and for that extra visual treat there's awesome CSS animations for review scores, photos, and share buttons to add a lively touch. Whatever device your users prefer, they'll enjoy the full range of features and a comfortable browsing experience.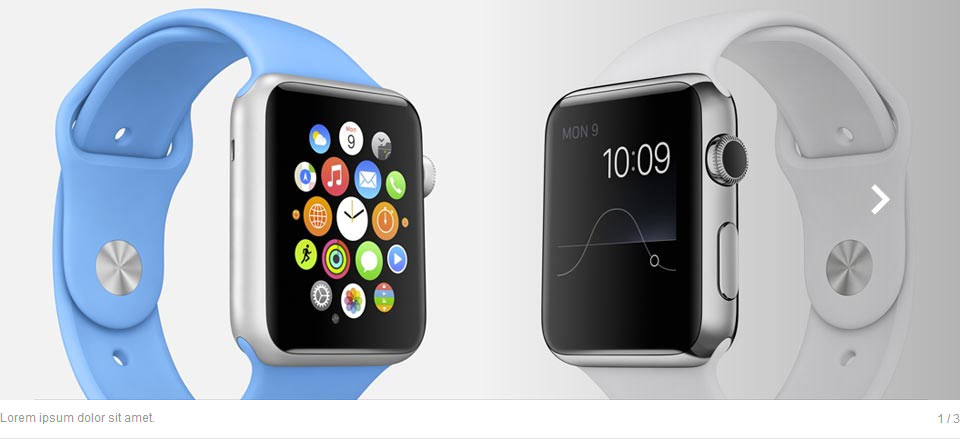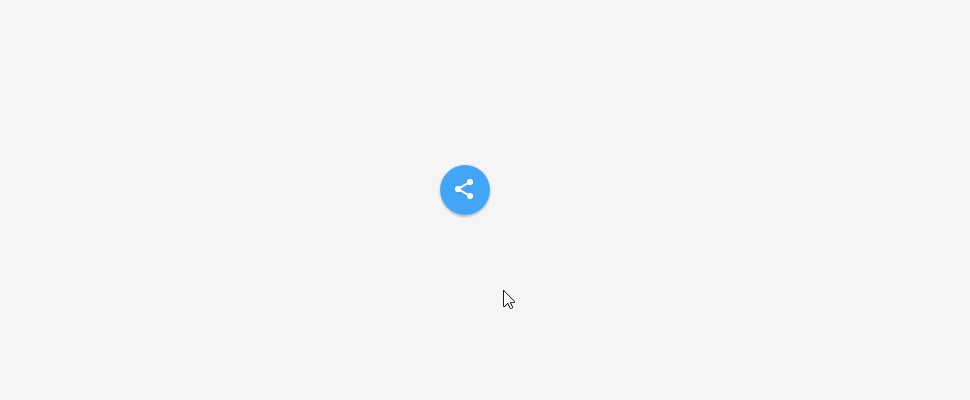 All you need to start your own product review website
Don't waste time with a barebones WordPress theme that takes ages to configure the way you want; our quickstart package lets you install everything you need to start your own site, including WordPress, the theme, and all the plugins and demo content ready to be modified. TechNews even includes pre-prepared areas for your banner ads, from traditional 728x90px banner ads to square 300x300px blocks that look great in the sidebar, so you can monetize your content in a way that doesn't disrupt visitors or hamper their time on your site.
With all these features, TechNews is a complete website theme brimming with possibilities and overflowing with style; if you're looking to make your mark in the world of news and reviews, you'd be mad to miss it!
Demo
Buy Now
Updated on:

22/12/2017

Version:

1.5

Compatibility:

WordPress 4.*

Layout:

Responsive, 2 columns