Disabling additional buttons in the NSP module for Joomla
Last Updated:

Category:
On some Joomla! templates, foe example GK Creativity, you might saw "MORE WORK" button. Which not always is required for your needs (project).

If you are using "Portfolio – Portal Mode Settings" in NSP GK5 there you will find a option to hide 'MORE WORK' using a Link at the bottom.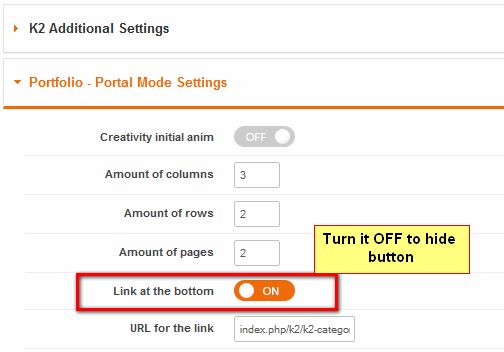 This article was first published