TechNews Reviews Joomla Template
Boasting innovative layout design inspired by Google Material Design, TechNews is a multi-talented Joomla template that can be used as a base for a range of magazine portal websites, overflowing with features including three header styles to pick from, post previews, and slideshows in a responsive layout that looks amazing on every kind of modern device. Throw in animated author ratings and simple slideshows in articles that are just perfect for reviews, video showcases with popup lightbox for easy video viewing, and preset advertising space ready for a range of common banner sizes, you can get a top-of-the-line website ready for your content in minutes.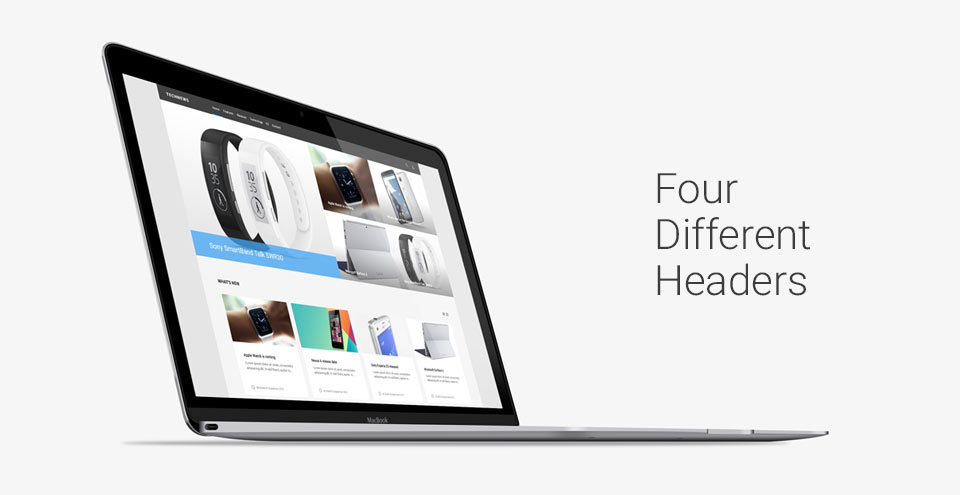 Customize your site's first impression with four header options
You only get one chance to make a great first impression, and TechNews has a professional, yet relaxed front page that shows you mean business. Make your selection from four header designs, each utilizing the grid style in different ways; large grid items put focus on a select few articles, while mixing up the look with multiple smaller grid previews showcases a wide range of content right from the off, with hover animations adding life. It all looks effortless with borderless images that blend naturally for an alluring visual hook.
A flexible Joomla template for all kinds of consumer-focused review sites
There's a whole lot of competition in the tech world, from computers to smartphones, in tablets and gadgets, and that's just scratching the surface. TechNews uses the popular K2 article manager with our custom modifications and plugins to offer stunning review pages that stand out. Authors can add animated ratings to their articles that will be displayed in frontpage previews and in a special section at the bottom of the article itself, and add simple image slideshows right in the middle of the content, pagination options included, so users don't need to open a separate gallery to get a look at all the cool screenshots you have to offer. Make an attractive and accessible site that money-conscious consumers can rely on to get the lowdown on what's going to fly off the shelves and what's going the way of HD-DVD.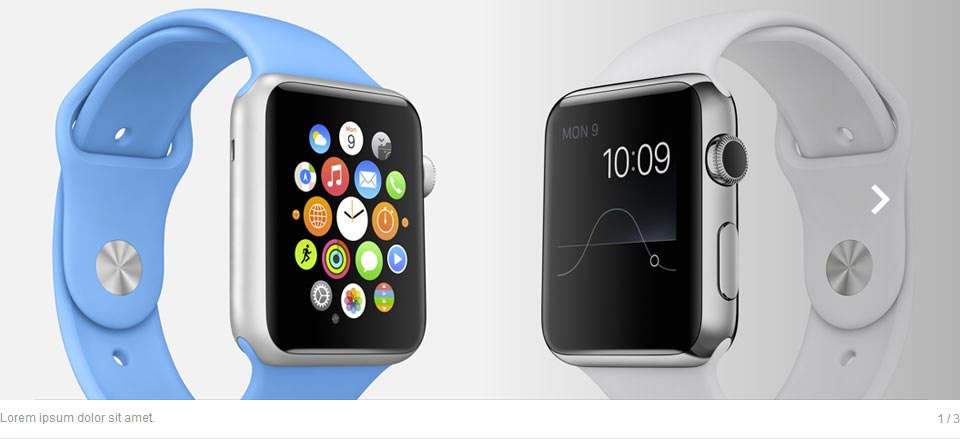 Robust article-showcase options deliver all your media content to the frontpage
News travels fast, and there's always a new challenger looking to bring the next big innovation to market. TechNews is ready to deliver all your articles at a blistering pace, with our snazzy News Show Pro GK5 module creating unique article previews direct on your homepage in style. With special modes specifically for traditional articles in a variety of layouts, with grids, tabbed slides and Polaroid-style blocks all available. For video, a special portal mode provides unique multimedia-friendly features; any articles with videos attached previewed in this section will link to the article or open the video directly in a popup on the front page depending on whether the video image or article title is clicked for a convenient, instant way to view the latest clips. Real-time updates display your latest posts automatically, or you can dive into the options and define your sources for each preview area, whether you want to pull from specific categories or have a couple of classic features you want all your visitors to see!

Professional, modern design combined with beautiful CSS animations
Using Google's Material Design concept as its basis, TechNews boasts an original layout that's intuitively understandable while still visually appealing. Each area exists in its clear block yet blends effortlessly with its surroundings; no section feels out-of-place. To make users feel comfortable, movement and visual feedback help them navigate the page easily. Hover animations and highlights make it clear when elements are clickable, and CSS animations, such as the radial social icons menu for sharing posts across the web, make your website active and interesting.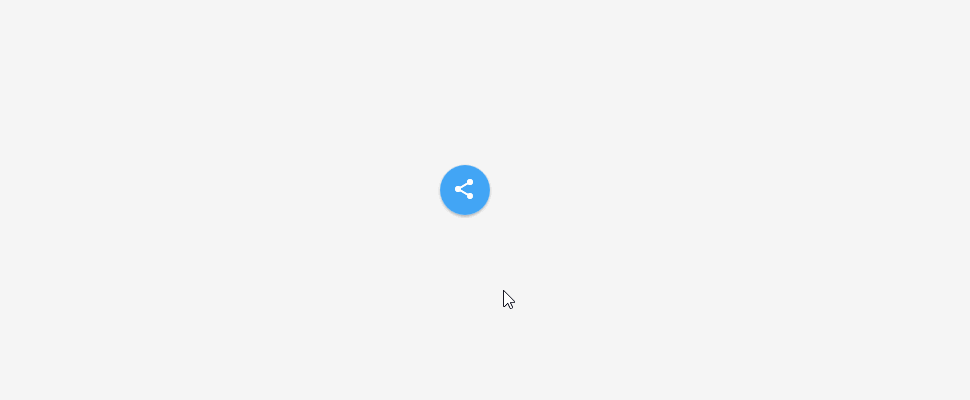 Get your complete Joomla site up-and-running in minutes with our quickstart
Producing high-quality content is tough enough without having to worry about building your website from scratch. Our quickstart package will take you from a clean server to a complete Joomla installation, with all the modules, configuration, and demo content you need to match our demo layout. Then, take advantage of the advanced typography, clean, readable post layouts and pre-prepared advertising spaces ready for all manner of advert sizes, from square sidebar blocks (300x300px) to traditional banner ads (728x90px). Everything is in place for you to start promoting your content the instant your site goes live, with no messy configuration.
Tabs and related post highlights help reduce your bounce rate
All it takes is one topical or incisive write-up to bring a whole load of new visitors to your site, but that's the easy part; the hard part is convincing them to stick around! Frontpage post previews can work wonders for bringing your bounce rate down, but what about visitors who enter your site from another angle, such as through a direct post link? TechNews is ready, thanks to the power of our Tabs GK5 and NSP modules, your sidebar can introduce your most popular articles in expansive tabs, and bring up any related articles at the bottom of each post to keep users moving through your site.
TechNews offers a modern, responsive site experience tailor-made for Joomla; buy it now and start sharing your content across the web!
Demo
Buy Now
Updated on:

24 Nov, 2017

Version:

0

Compatibility:

Joomla 4, Joomla 3

Layout:

Responsive, 2 columns