Highlighter GK5 Joomla module
Last Updated:

Category:
Highlighter GK5 is news rotator for Joomla! which allows to present chosen articles headers in an attractive way, using different effect like fading, scrolling and many more. Thanks to multiple options, users may adjust it to their needs. Additionally, Highlighter GK5 can be integrated with any source of information.


Version GK5 is updated and recoded version of GK4, and now it have more features then had before. Highlighter GK5 is available for both Joomla! 2.5 and 3.x version and can be downloaded from our website.
Main new features of new version:

Bult-in Configuration Manager (load & save configuration),
JSON and XML support as the external data sources,
Option to show K2 items or Joomla! articles created in last X days,
Responsive structure and styles
New animation types:

Slides (top and bottom variant),
Reveal (top and bottom variant),
Flip by X axis (using CSS3 transform),
Fade from left side (using CSS3 transform),
Opacity animation,
3D rotation bar (using CSS3 transform),
Linear infinite scroller

Mootools & jQuery support,
Cleaned HTML code,
Joomla! Update System support,
English and polish language file included.
Those used to our Highlighter GK4 release will notice that the administration panel of module has been redesigned. Especially evident in the case of Joomla 3.x, where we matched his appearance to Bootstrap framework. Although the main options group has not changed, just new options and parameters have been added.
The Basic settings tab

One of the most useful new features of Basic Settings is the option to save and load module configuration. This makes it possible to save your module configuration and, if needed, to load and restore settings. Of course you can still add suffix or module ID to change to change the appearance of the module.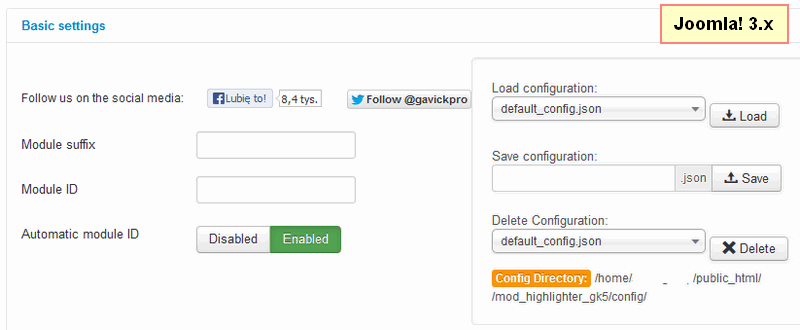 The Data Source tab

Parameters connected with the choice of type of data source used for generating module content and its filtering.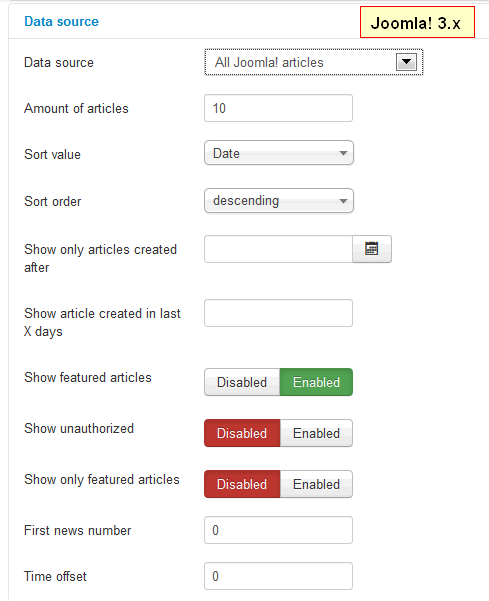 The Layout tab

Those options are used to set the module's layout parameters, border radius and colors of interface. As you can see you don't have to change CSS styles to make a little change of used colors for background or/and intro text.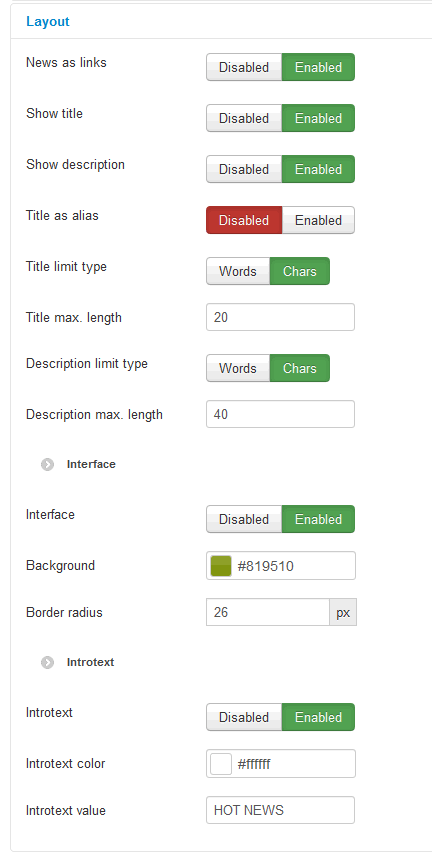 The Animation tab

There you will find option connected with Animation effects.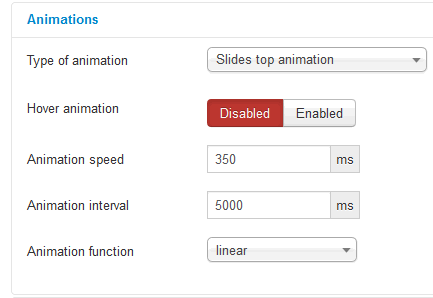 The Additional settings tab

This tab allows additional module functionality to be activated via module settings. Mootools and jQuery are two very popular JavaScript frameworks but if you try to call both at the same time, there will be a crash between them. That's why we allows you to choose which JavaScript library will be used to avoid such a conflicts. Joomla 3.x includes these libraries so that module and webmasters can avoid this problem using only one library. It is our opinion the jQuery is a lot better suited to a lot of tasks in Joomla! 3.x.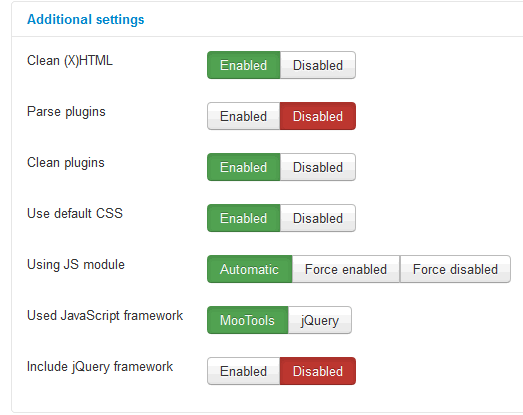 More about main option you can read here.
This article was first published