Joomla 4 coming with a lot of new features like bootstrap 4, new media Manager etc and one of the new feature is the Accessibility support in Joomla 4. We can say it Joomla for all ! as well. Yes! With this feature everyone can handle the Joomla website, it's a perfect gift for the people who were facing accessibility issue to use Joomla.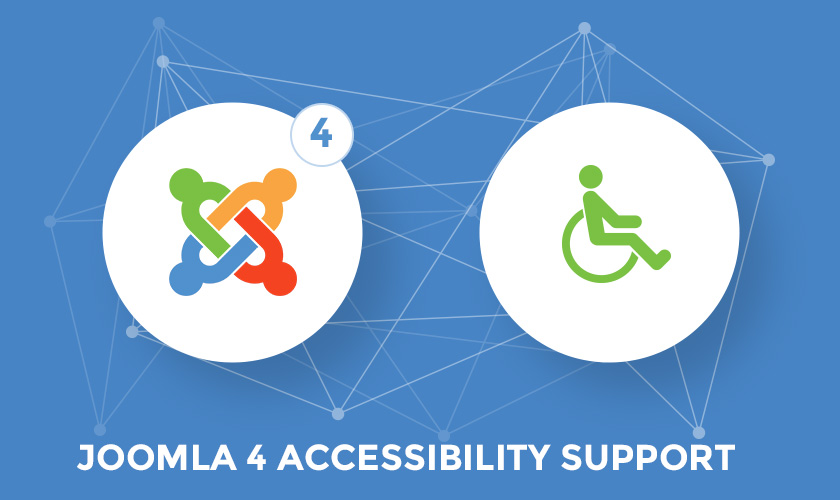 The need for Accessibility :
We can access the web using keyboard controls, visual enhancement and screen-reading. Generally, all web platforms yet to implement 100% accessibility support. On web world, all users must have same access and opportunities to access the web. Accessibility on websites gives benefits not only to the readers also to website owners. MS Edge 16 has 100% accessible support while Chrome, Firefox and Safari also have a good score around 90%.
Accessibility in Joomla 4 :
Accessibility support in Joomla is in progress, Joomla 4 support AA compliant. Now Physically challenged people can use Joomla easily to work on the Joomla admin dashboard. They can change the configurations very easily and it gives a new opportunity to Joomla to serve the web for all. The new version of Joomla 4 is following WCAG 2.0 guideline to implement the accessibility support. Now people who have accessibility problems can configure the Joomla menu, extensions and components very fast and easy. It's been simple like they can use a mouth stick to access.
Colors:
The new Joomla 4 admin dashboard comes in two colours dark blue and light grey. The contrast ratio of foreground colour & background colour of texts has to be at least 4.5:1 or higher as per WCAG 2.0 guidelines. Joomla 4 dashboard colour is based on accessibility support with the contrast of UI: 4.8:1. The dark blue colour will be used for the sidebar and light grey colour will be used for the full UI.

New Menu System:
What if one menu will do work for further submenu items, Yes! you can access all areas from the submenu.In Joomla 4 each menu item will give the option to show further options for the submenu at the same time, for example, hover over the Articles will give an icon to add new articles too. Also, the collapsible sidebar navigation makes it's easy to access the all the menu items in Joomla.

Admin Dashboard:
A new Interface of Joomla 4 admin dashboard that comes with many improvements and a new feature in the user interface to make it more easier for daily workflow on Joomla CMS. All the Menu are added to the new sidebar. The back-end navigation is on the sidebar now with a collapsed option that helps user to navigate between the menu, content, media, components, templates.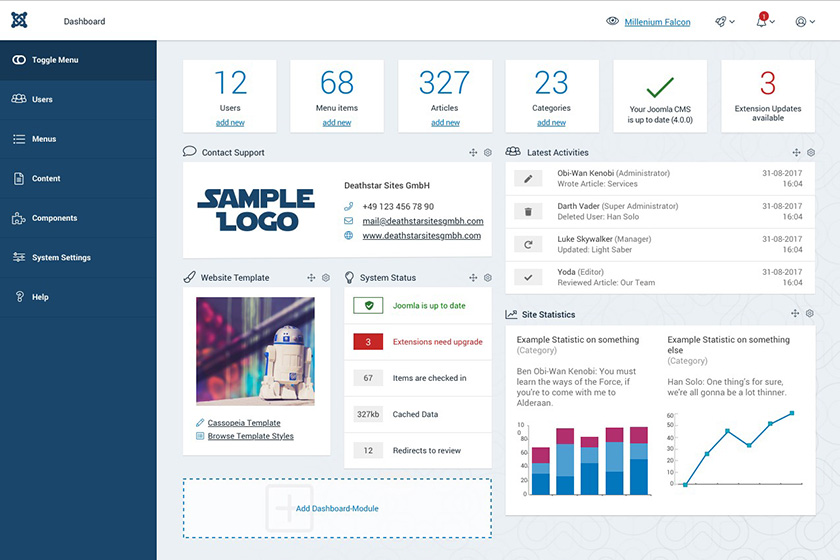 Accessibility Settings:
In Joomla 4 RC release the new accessibility option can be seen for each user profile settings. To open this option login to Joomla 4 admin dashboard >> User menu >> accessibility Settings

The user account edit setting will show different tabs for editing a user profile in Joomla. Accessibility settings gives following options to turn on/off the view: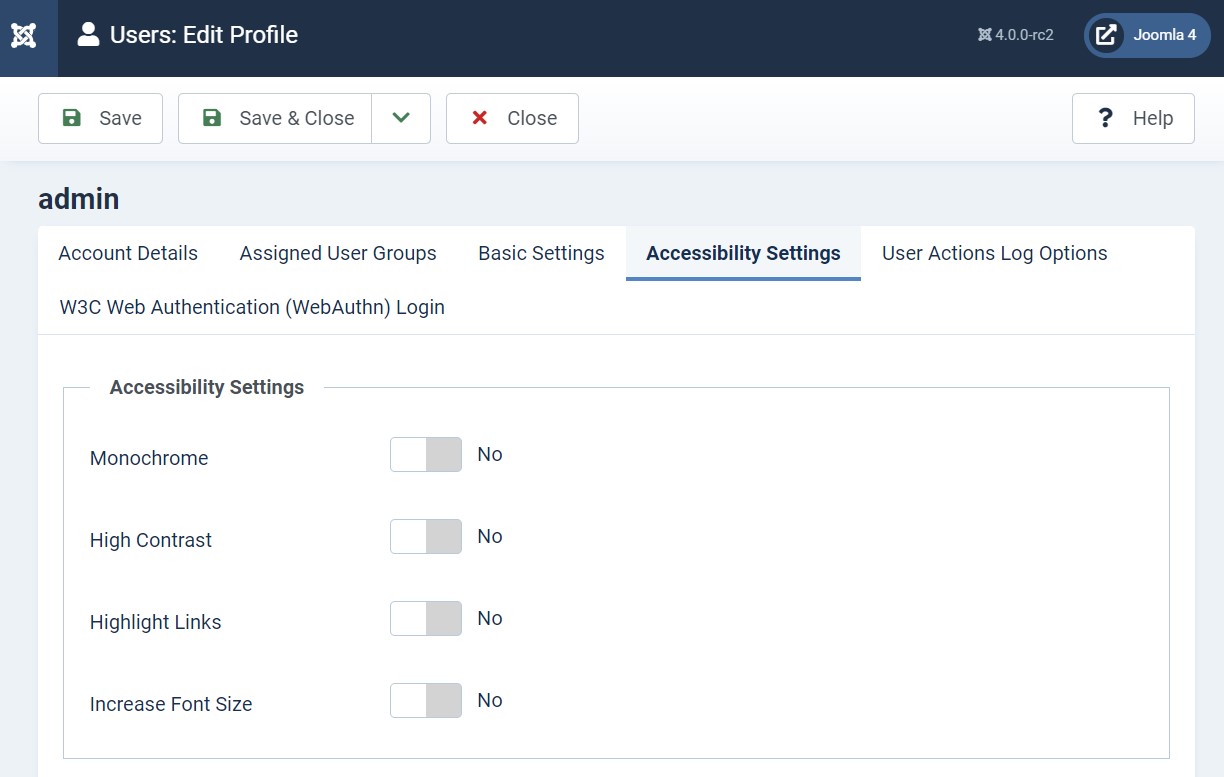 Monochrome
High Contrast
Highlight Links
Increase Font Size
In Joomla 4 there are more changes will come and we will give you updates, We at Gavick, Joomlart, iJoomla & Jomsocial regularly updating our templates and extension for the latest stable version of Joomla.
Find more Joomla 4 News here: