Meet GavernWP v.1.5 is a next important milestone in our Framework GavernWP development. This version contains numerous fixes and new features.
The most important Meet GavernWP things are listed below:
25 new hooks
Adobe Edge Webfonts support
Improvements in the Widget Rules
GK News Show Pro support
GK Tabs support
25 new hooks
We have implemented a lot of new hooks which will make implementing changes in our theme much easier. The full list of available hooks is presented here
We recommend to put your hooks in the gavern/hooks.php file.
Improvements in the Widget Rules
We have added two important changes to our Widget Rules mechanism:
1. Now the Widget Rules block is defaultly hidden and can be opened by clicking a "Widget Rules" button.

2. We have added an "Own CSS class" option to the list of available widget styles. So now, you can combine a few styles in one widget if you need.

Adobe Edge Webfonts support
Adobe Edge Webfonts is a great service similar to Google WebFonts – now, you can use all available fonts in the "Fonts" tab:

GK News Show Pro support
If you are looking for a widget to display latest posts, now Meet GavernWP theme contains the GK News Show Pro widget, which contains a lot of useful options used to display news on your page:

More details about this widget is available here.
GK Tabs support
GK Tabs is another widget added to the Meet GavernWP theme – it is a really easy widget used to display tabs with content as other widgets: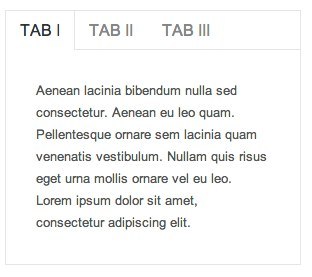 More details about this widget is available here.
Full list of changes
The full list of changes in the Meet Gavern v.1.5 is presented on the list below:
added 25 new hooks,
added option to set custom excerpt length,
added support for SSL in Google Web Fonts,
Shortcodes button now allows also URLs (buttons as links),
Fixed problem with big featured images on Firefox,
Improved Contact page template,
Added support for Adobe Edge Webfonts,
Fixed problem with the script error a when main menu is blank,
Fixed the "Featured" word in the sticky posts on H2 elements,
Small optimization in the breadcrumbs,
Added the [themeurl] shortcode,
Fixed problem with the toggle blocks on iOS,
Removed unnecessary "Categories" text on an archive page,
Fixed rounded corners when the social area is placed on the right side,
Now title and desc settings get the default WP values if they are blank,
Added rel=author in the Google Profile URL,
Improved Video Post Format,
Fixed problem with the apostrophes in the header/footer custom code,
Added shorter form of generating menu – gavern_menu function,
Improved the shortcode,
Fixed problem with not-displayed bottom navigation on the Latest Posts template,
Improved process of generating post navigation,
Added option to disable page details,
Fixed problem with the Pinterest button layout,
Improved Widget Rules as a toggle block,
Added option to set your own CSS class in the Widget Rules,
New style for the emails from the Contact Page Template,
Widgets separated to singe files,
Improved URL filtering in the get_current_page function,
Added support for the GK News Show Pro widget,
Added support for the GK Tabs widget,
Fixed problem with the og:image metatag content,
Updated filtering of the Custom Post fileds to avoid displaying the Open Graph fields
How update?
Meet GavernWP official repository contains this list of all changed files. Of course if you haven't modified your page theme then you can just install a new version of the theme.
Need help?
The Issues section on the official Meet GavernWP repository is open to provide you with help and answer your questions.