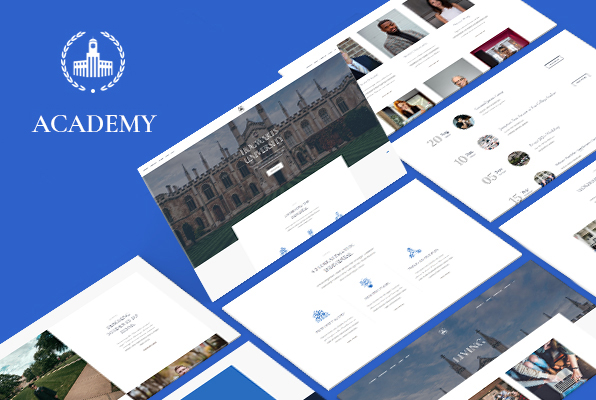 GK Academy – All new University Joomla template is available for download. The academy Joomla template designed for Education academy, Institutes and University and all type of educational websites. The professional design of the university Joomla template will make education Joomla websites more friendly and trustful. The template comes with a special layout for the events and blog pages based on Gavern framework. In this blog post, we will review the core features of the Academy Joomla template with screenshots. GK Academy Joomla template is fully responsive and specially designed for University, Educational institutes websites. It supports all default Joomla pages and built powerful Gavern framework.
Core features of the responsive Education academy Joomla template:
Specially designed for Education & University websites.
Fully responsive design.
Special pages Events.
Pre built pages for Learning Courses, Blog, Admission and Campus Life
Fully support News Show Pro GK5, Image show GK4 and Grid GK5 Joomla extensions.
Supports Flexible menu system with animated drop-down menu.
Intuitive admin panel: layout configuration, Menu options, Social API, page compression and more.
All default Joomla pages with custom styles.
Optimized codebase.
SEO Friendly
Attractive social share buttons
Creative Joomla Template For Education & University Websites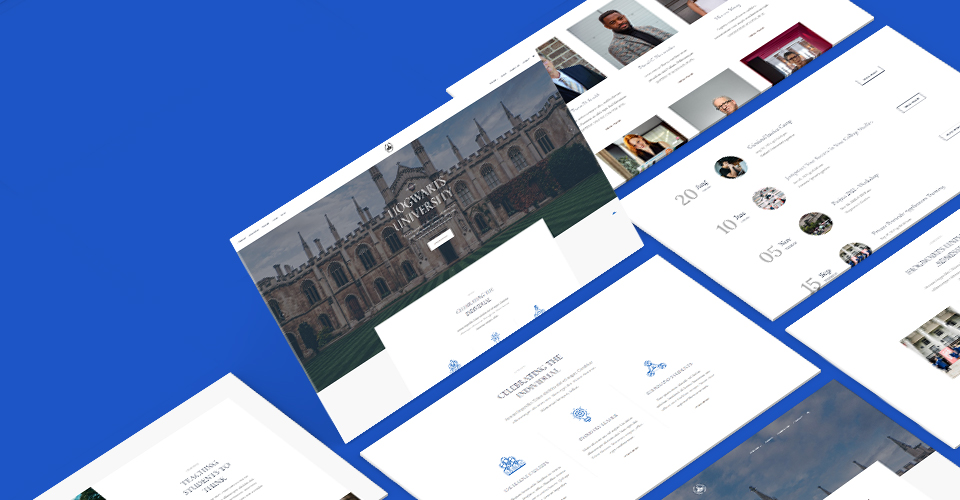 Gk Academy Joomla template is dedicated template for education institutes, university and all kind of educational sites. The University Joomla template designed in way it can be customized easily with Gavern framework to give a new education theme style.
All new event page layout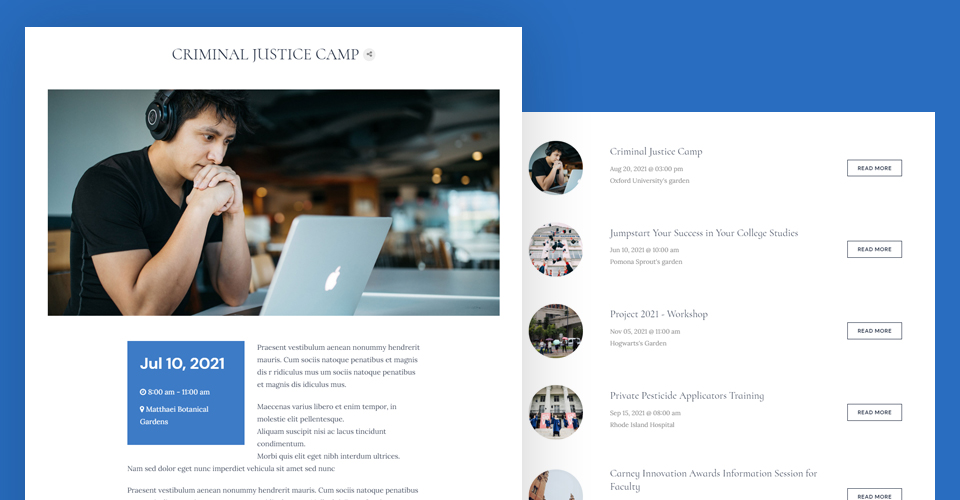 The education Joomla template comes with all new event page. for a Educational website its very important to share the upcoming events details for the students and parents, with help of this special event layout its very easy to post a new event on the website with neat and clean style.
Built-in Learning Courses, Blog, Admission and Campus Life Pages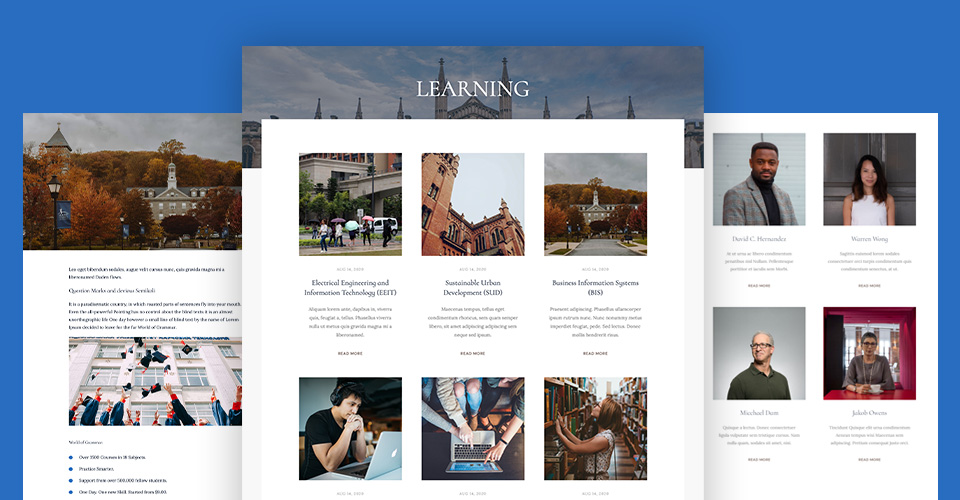 Gk Academy Joomla template fully support education theme and its support more than 5 types of layouts to built a course page, blogs, campus details all these layout are built on the default Joomla category blog view, it makes the template very attractive and user-friendly.
Responsive Education Joomla template: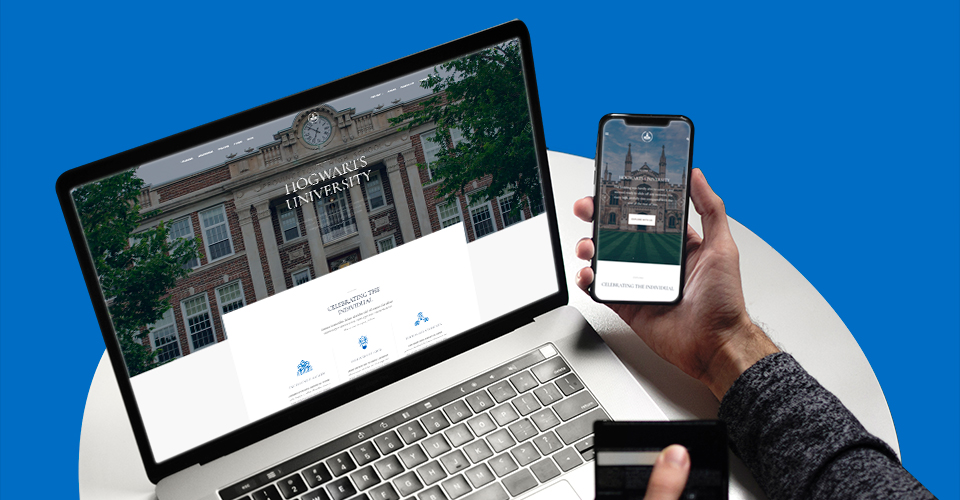 GK Academy is a fully responsive Joomla template that can be accessed from any screen size device. It enables anyone to view your Joomla site not just beautifully on the extra wide screen but also equally stunning on tablets and mobile devices.
Support Default Joomla pages: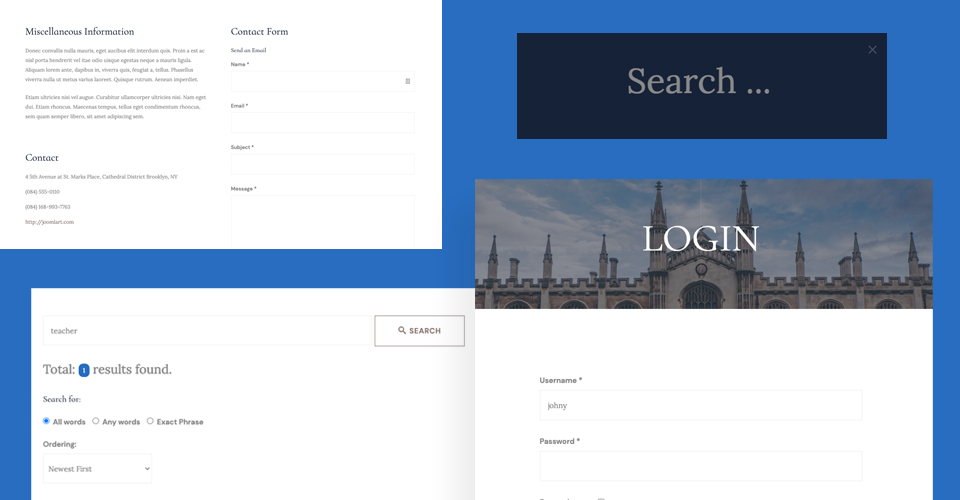 The University Joomla template comes with in-built style for all default Joomla pages. The customized style comes for the search, error page, contact page, featured articles etc. It makes the template flexible to adapt all kind of style on default Joomla pages.
User friendly social share buttons :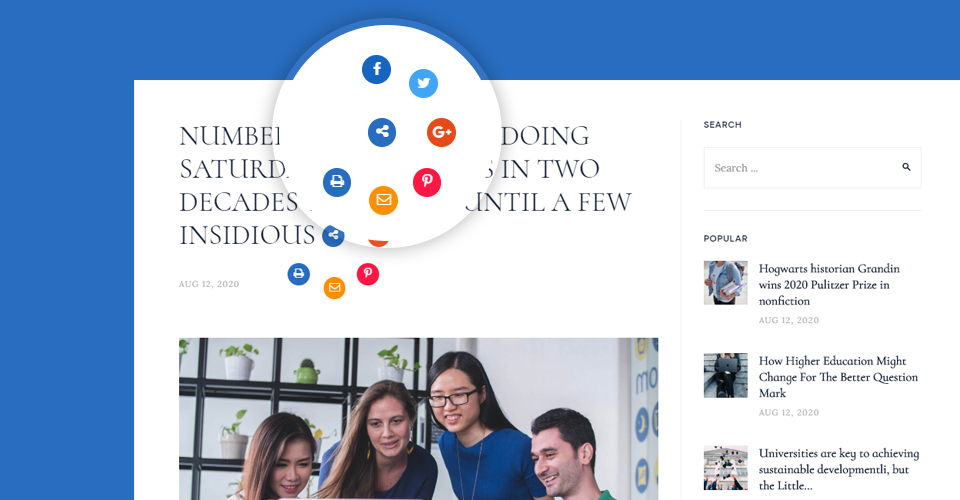 GK Academy Joomla template has built in option to enable the attractive social share buttons, helps you to share special events updates, news and notice updates of sites on social channels like Facebook, Twitter, Google plus, Pinterest and more.