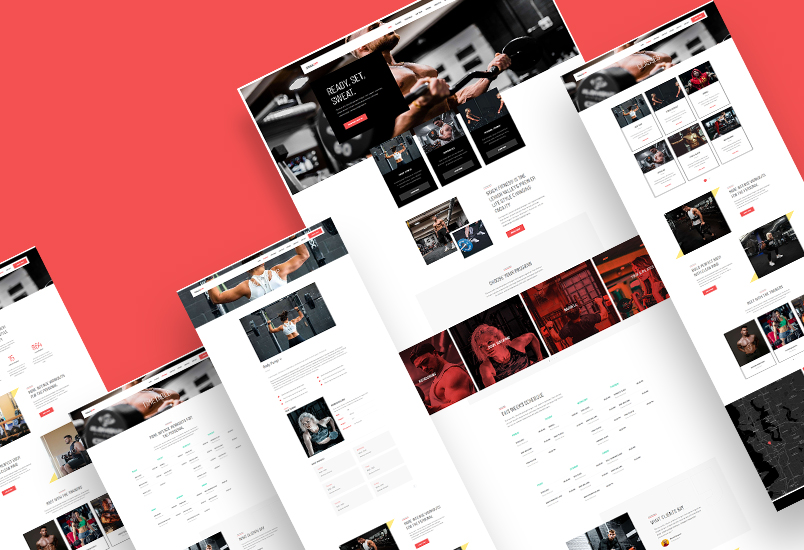 GK Fit – Fitness Joomla template is available for download. The Fitness Joomla template designed gym, yoga clubs and all types of fitness websites. Gk Fit Joomla template comes with built-in pages for Fitness Home, about us, classes list, class details, classes schedule, trainer list, trainer details, pricing, and all Joomla default pages. In this blog post, we will review the core features of the Fitness Joomla template with screenshots. GK Fit Joomla template is fully responsive optimized for SEO and performance. It supports all default Joomla pages and builds a powerful Gavern framework.
Core features of the responsive Fitness Joomla template:
Specially designed for Gym, Yoga club and fitness websites.
Fully responsive design.
Special Class Listing page.
Pre-built pages for Class Schedule and Pricing.
Fully support News Show Pro GK5, Image show GK4 Joomla extensions.
Bonus pages for Trainer detail page, About us and News.
Supports Flexible menu system with animated drop-down menu.
Intuitive admin panel: layout configuration, Menu options, Social API, page compression and more.
All default Joomla pages with custom styles.
Optimized codebase.
SEO Friendly
Attractive social share buttons
Designed for Joomla template for gym, fitness, and yoga Websites: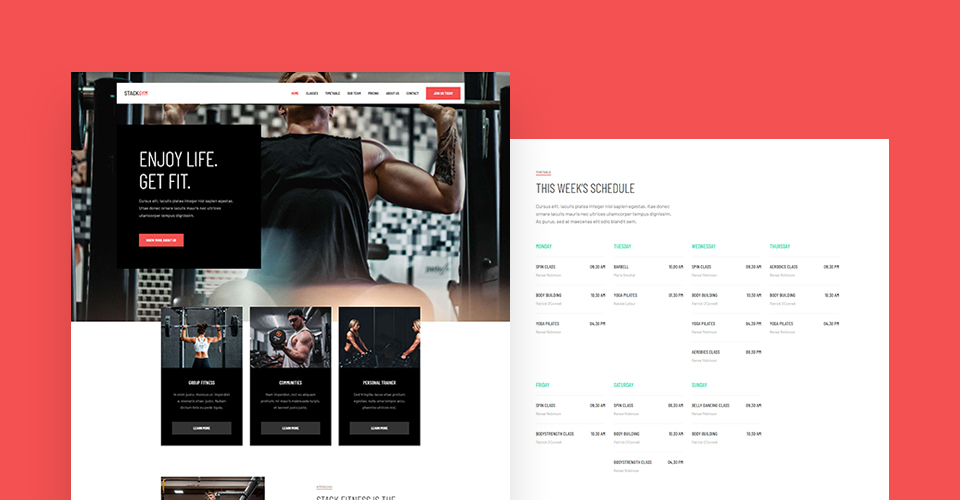 GK Fit Joomla template specially designed for Fitness, gym and yoga clubs websites with powerful features and an easy way of customization. The fitness Joomla template is designed in a way to adapt all types of fitness training websites with prebuilt custom style pages.
Supports Pre-built Fitness page: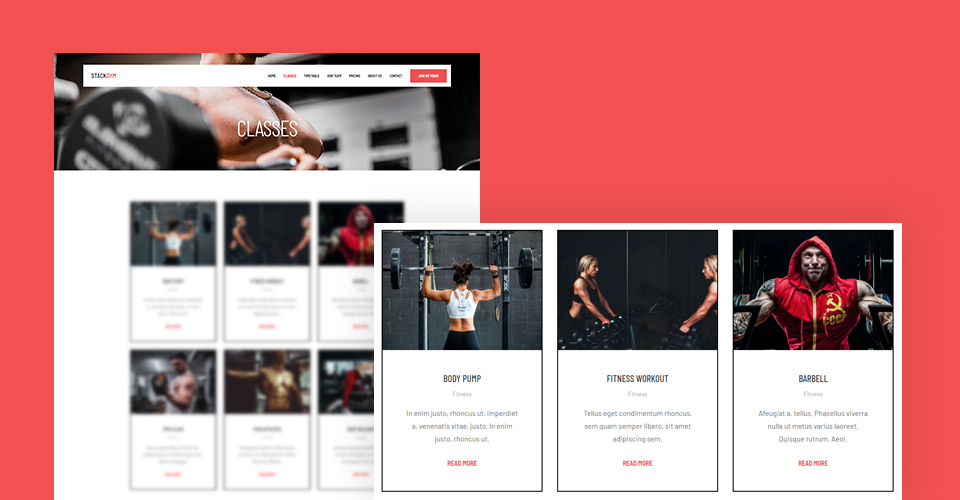 Every Fitness website is required to show the fitness classes to their clients. It helps what a gym fitness website offers. GK Fit Joomla template comes with a pre-built class page list of the classes in a grid layout. The class listing page uses the default Joomla category blog layout to show the articles that make it easier to update and configurations.
Class Listing page: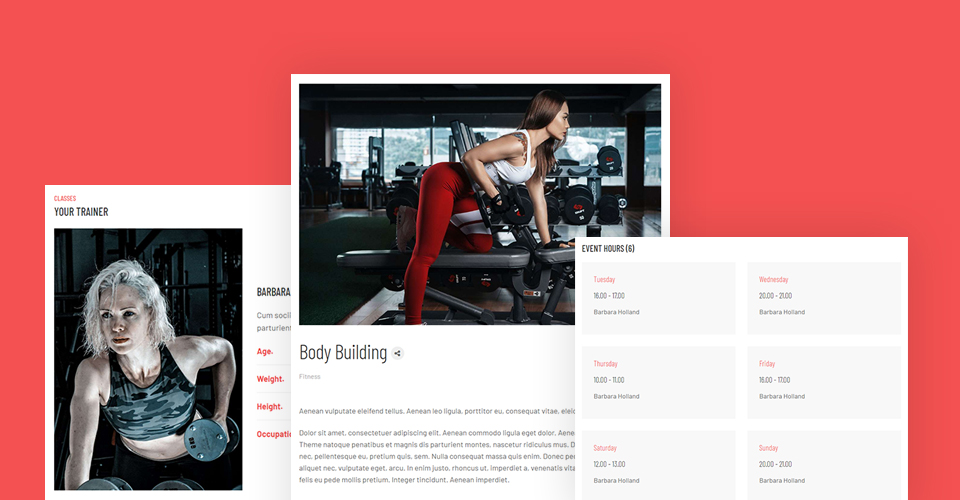 A class listing page refers to the different types of fitness classes that can include a set of exercises for the gym, yoga class etc. This listing page is one of the most useful pages that attract fitness enthusiasts to see all details of the classes including class information, trainer information, training schedule, and more.
Class schedule page: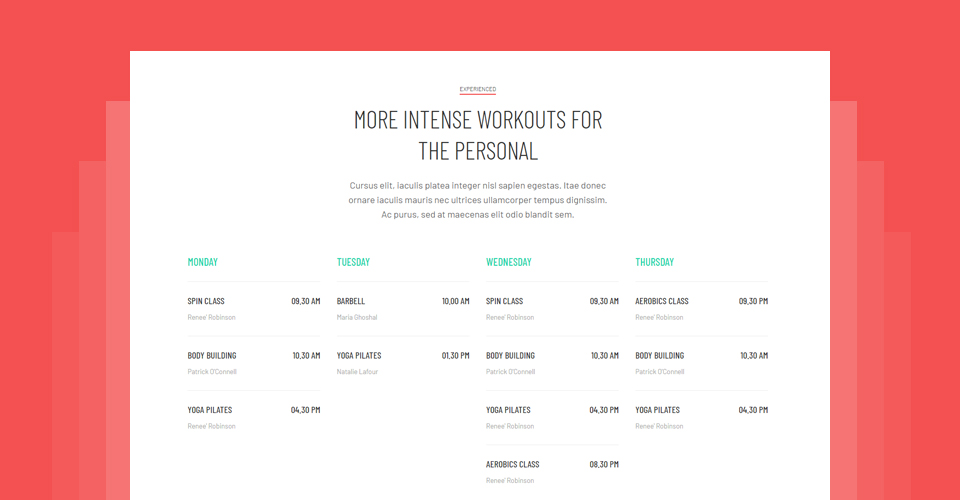 A Class schedule page gives all information Using the calendar layout. The class schedule page shows your class training schedule in the most visual layout for users. One section that represents all the important information to users for each day of the week including the time slot.
Ready-to-use Pricing layout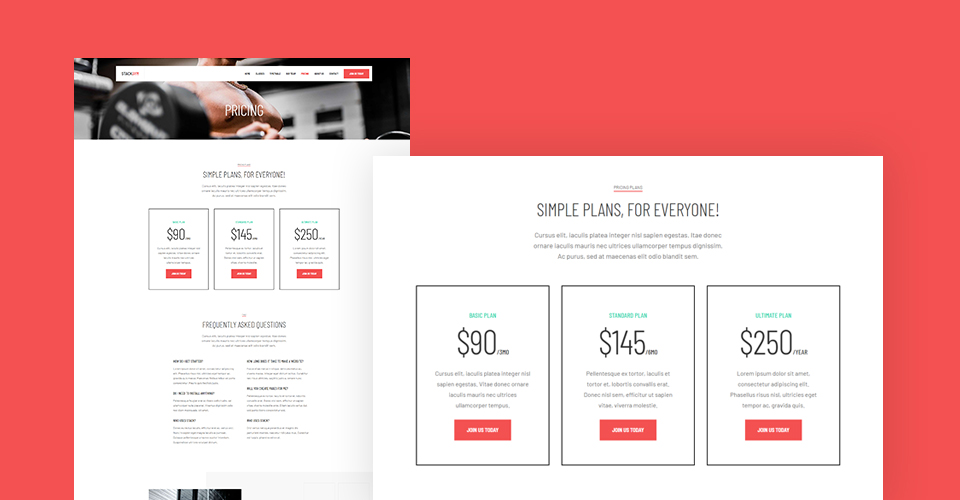 A pricing page plays a key role in any services website. In the fitness club, gym or yoga club The pricing page is an important page that shows your club's plans in a clean grid layout, this will help you show the benefits of each plan with more visuals and a clear view that users can compare benefits easier. The pricing page includes additional sections like FAQs, User feedback (testimonial) which make it more helpful for users to buy a service.
Beautiful Bonus pages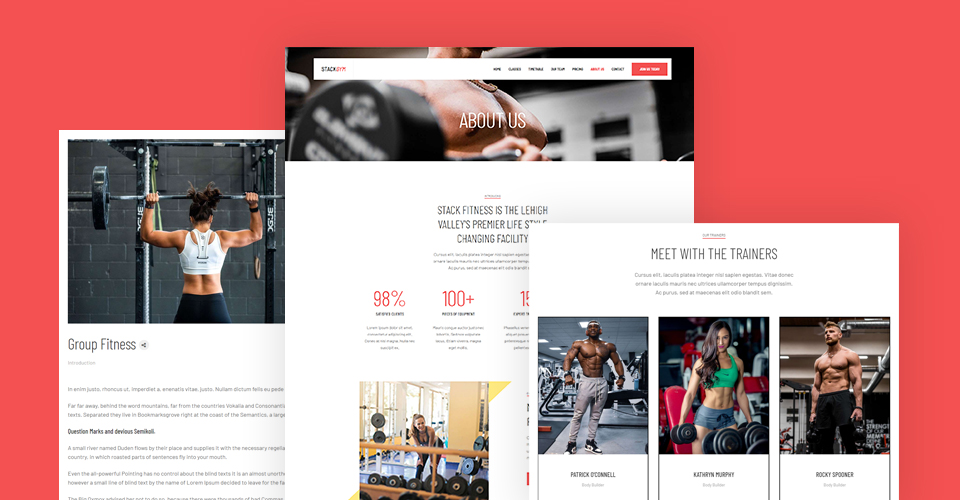 GK Fit Joomla template comes with multiple types of bonus pages like Contact, Team – trainers list and About us page that makes it a complete gym, yoga training and fitness website.
Responsive Fitness Joomla template: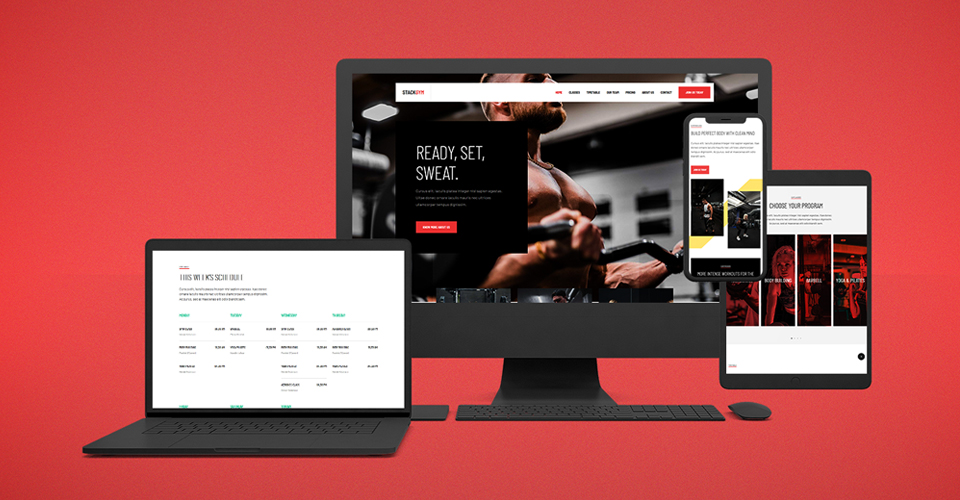 A Responsive template plays an important role in the accessibility of the site to give a user-friendly interface in different screen size devices The gym and fitness Joomla template is fully responsive and works fine with all types of devices: PC, tablet or mobile device.
Support Default Joomla pages: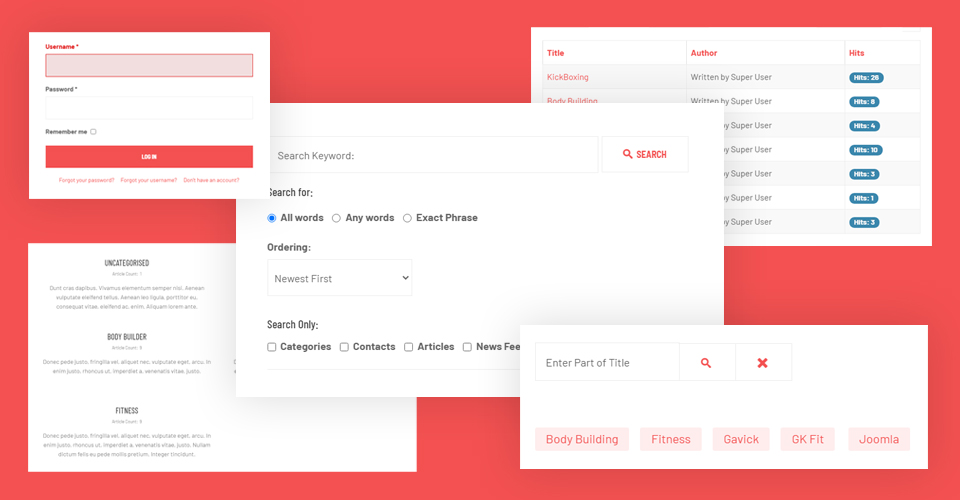 The Fitness Joomla template comes with in-built style for all default Joomla pages. The customized style comes for the search, error page, contact page, featured articles etc. to have better layout and style to fit the template design.
Amazing social share buttons: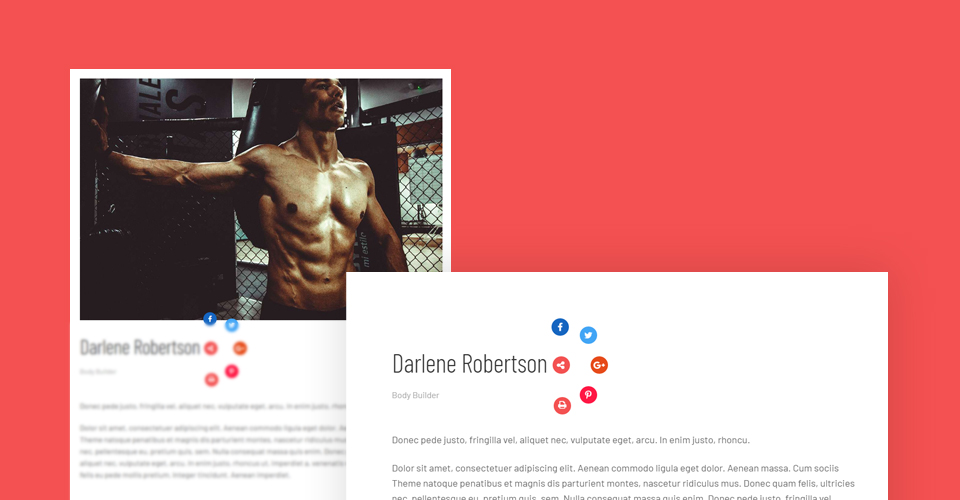 GK Fit Joomla template has a built-in option to enable the attractive social share buttons, helps you to share your gym, yoga fitness services and news updates of sites on social channels like Facebook, Twitter, Pinterest and more.