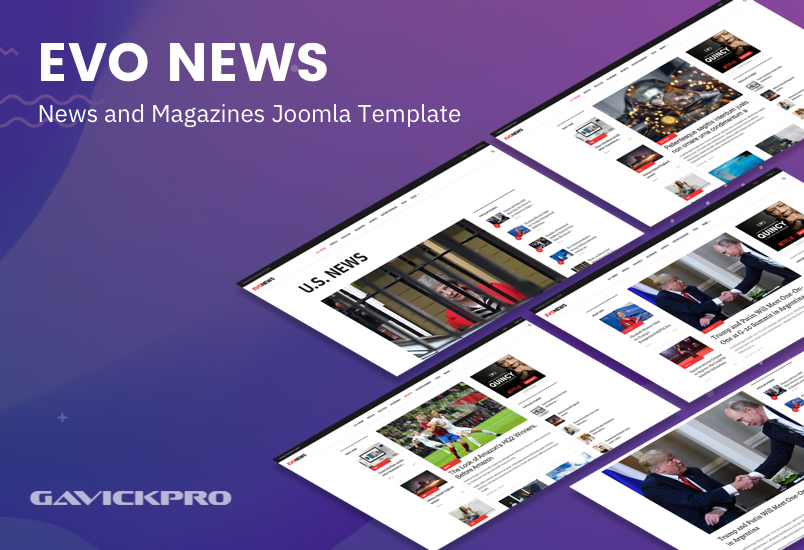 GK Evo News – News and Magazine Joomla template is available for download. The template is a modern and responsive design for a news website. In this blog post, we will review the core features of the template with screenshots.
GK Evo News is a dedicated Joomla template for news, editors, magazine and blogs websites. The template has beautiful pre-made styles for blogs, articles, and all default Joomla pages to adopt a pure news and magazine layout.
Core features of the responsive news and magazine Joomla template:
Dedicated style for News, magazine and editorial websites.
Fully responsive design.
Fully Support popular News Pro GK5 article module.
Amazing Custom layouts to display articles.
Supports Flexible menu system with animated drop-down menu.
Intuitive admin panel: layout configuration, Menu options, Social API, page compression and more.
All default Joomla pages with custom styles.
Optimized codebase.
SEO Friendly
Attractive social share buttons
Dedicated designed for News, Magazine, Editorial sites: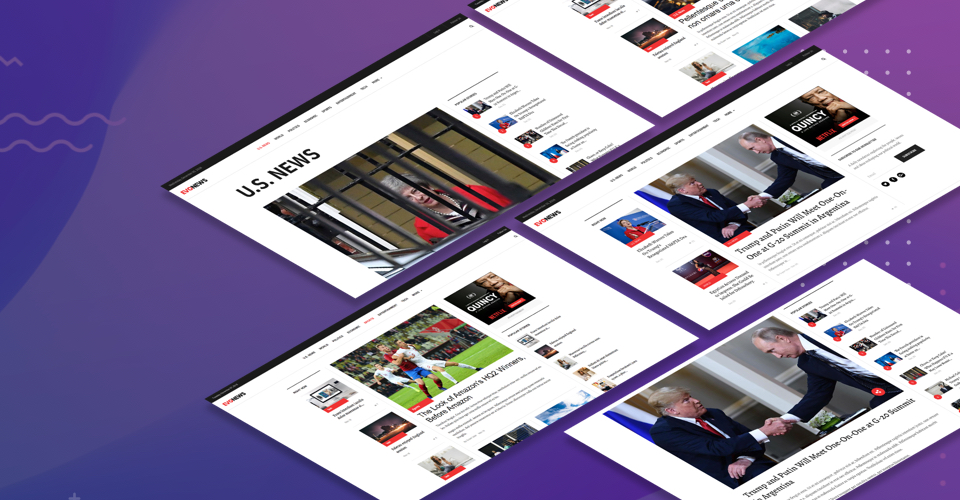 Gk EvoNews template dedicatedly designed for news, magazine, editorial websites, thanks to its amazing user-friendly layout to display the articles in a special grid, list views. The template has the ability to adapt all kind of new design, it can be used for sports, movies reviews, newspaper, blog sites.
Responsive news Joomla template: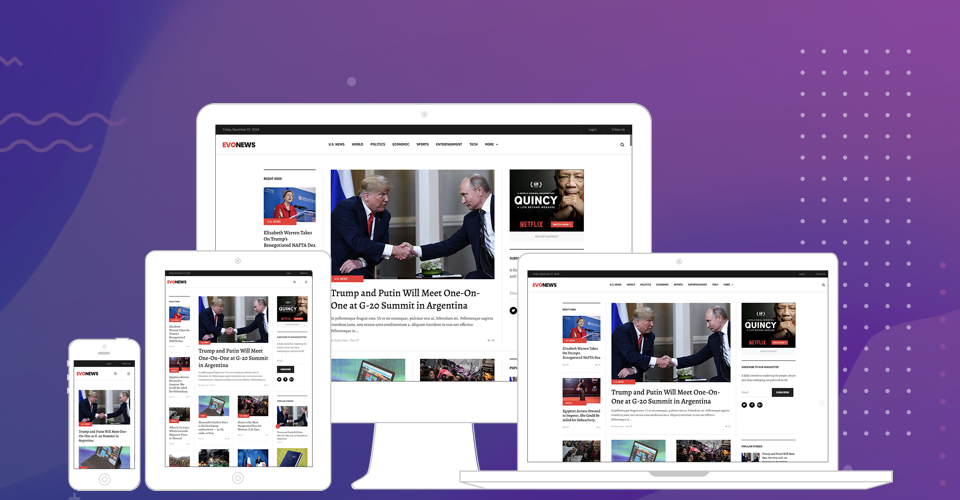 Gk Evo News template is fully responsive and adapts all screen sizes to give a user-friendly reading view for users. Thanks to its build structure ability to adopt responsive design.
Flexible Layout to show news articles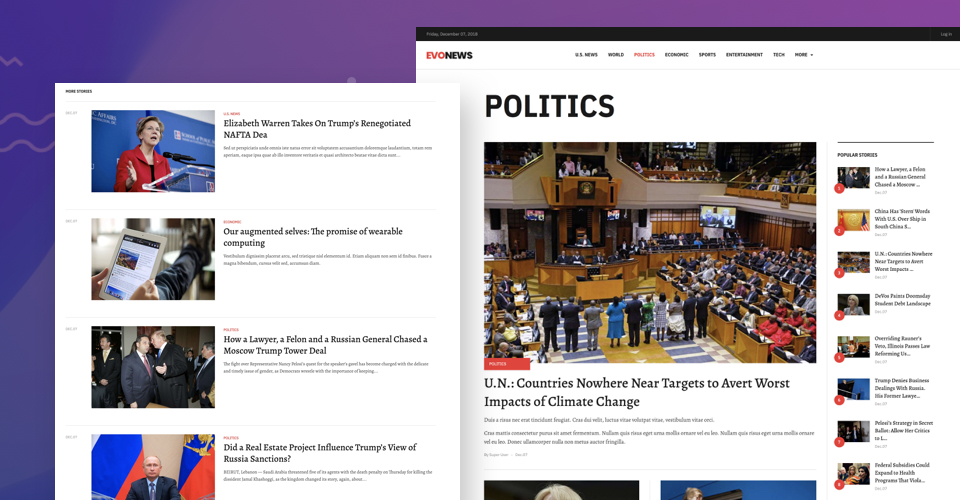 Gk Evo News Joomla template comes with fully customized News Pro Gk5 Article Module that display a variety of many layouts. The module is popular is displayed different view for selected articles in module configurations. The news Joomla template also support customized layout for popular articles module.
Support Default Joomla pages: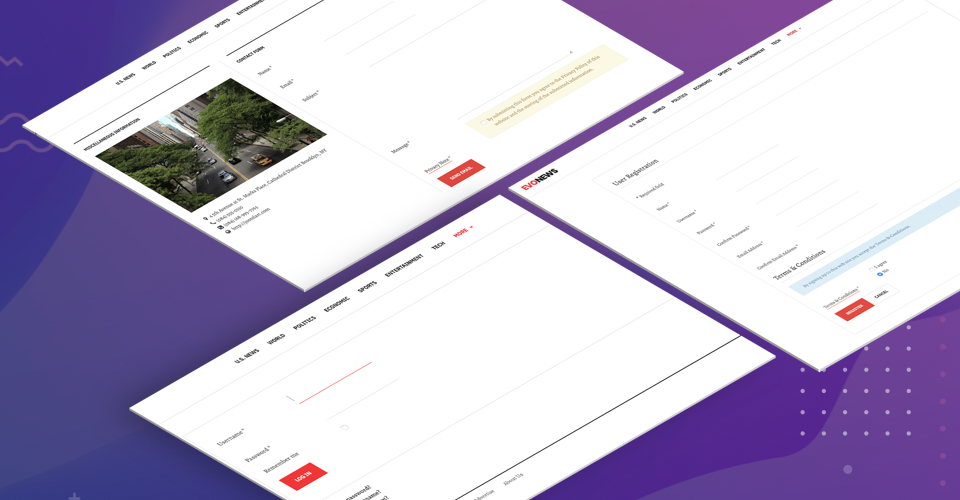 The News Joomla template comes with pre-built style for all default Joomla pages to give them an eye-catching look. The customized style comes for the error page, contact page, article etc.
User frieldly social share buttons :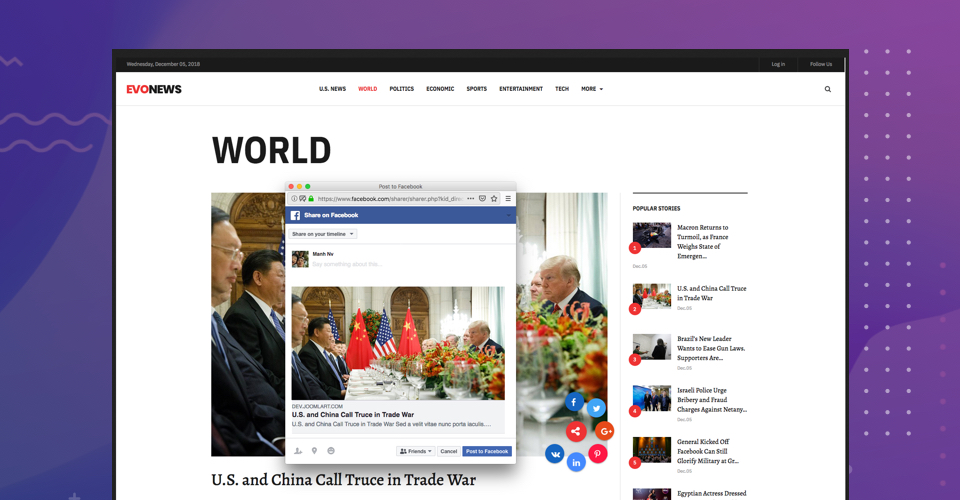 Gk Evo news Joomla template has built in option to enable to disable the attractive social share buttons, helps you to share important news and update of sites on social channels like Facebook, Twitter, Google plus, Pinterest and more.