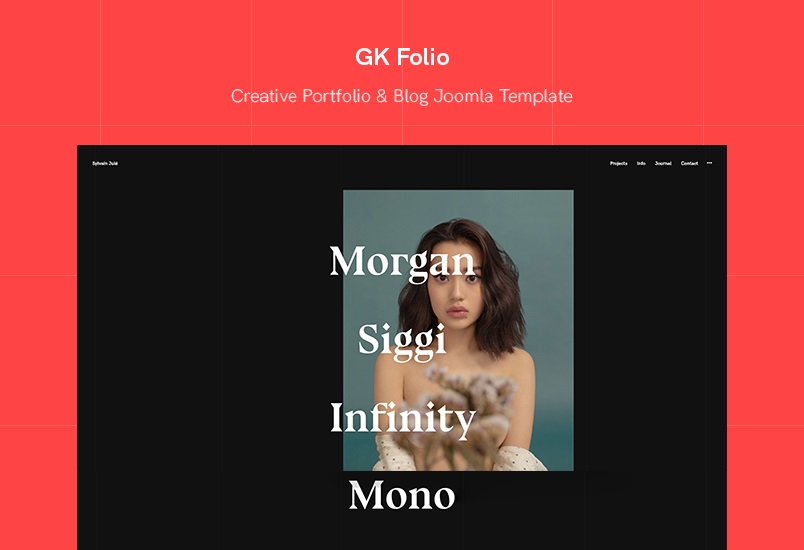 GK Folio – A Creative Portfolio Joomla template is ready for download. Gk Folio template is a dedicated Portfolio, blog, portfolio, personal and resume websites. The template supports additional custom pages: Projects, info, Journal and all default Joomla pages for unique and visually-appealing website experience.
In this blog post, we will review the core features of the Portfolio Joomla template with screenshots. GK Folio Joomla template is fully responsive and specially designed for Portfolio and personal bio/resume websites. It supports all default Joomla pages and built powerful Gavern framework.
Core features of the responsive Portfolio Joomla template:
Specially designed for Portfolio, Personal blog websites.
Fully responsive design.
Multipurpose (Portfolio,blog,Resume,Business) Joomla template.
Customized info and journal page
Amazing Project layouts to display latest updates.
Supports Flexible menu system with animated drop-down menu.
Intuitive admin panel: layout configuration, Menu options, Social API, page compression and more.
All default Joomla pages with custom styles.
Optimized codebase.
SEO Friendly
Attractive social share buttons
Creative Portfolio Joomla template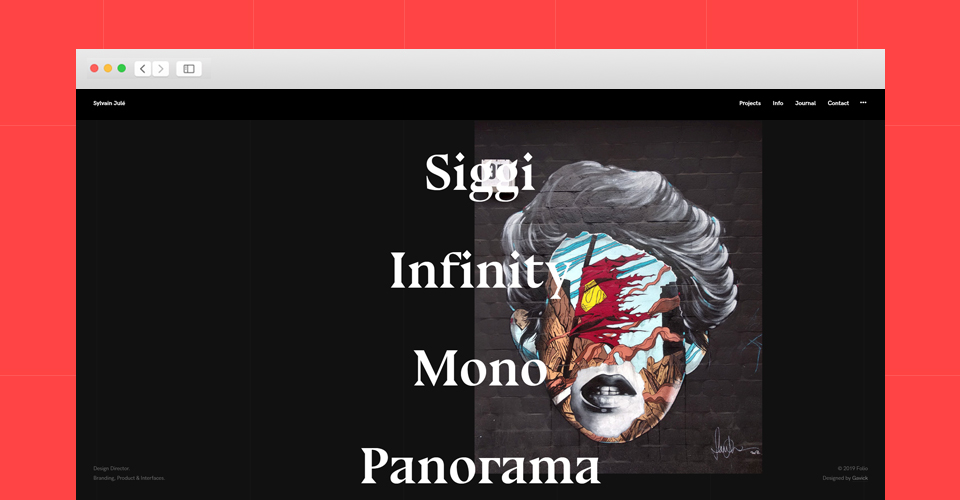 GK Folio is designed for Portfolio, personal blog, Resume websites. The newely styled homepage picks the article in beautiful way to show the images when the title is focused. This will give an attractive way to display the portfolio section on the site frontpage.
Responsive Portfolio Joomla template: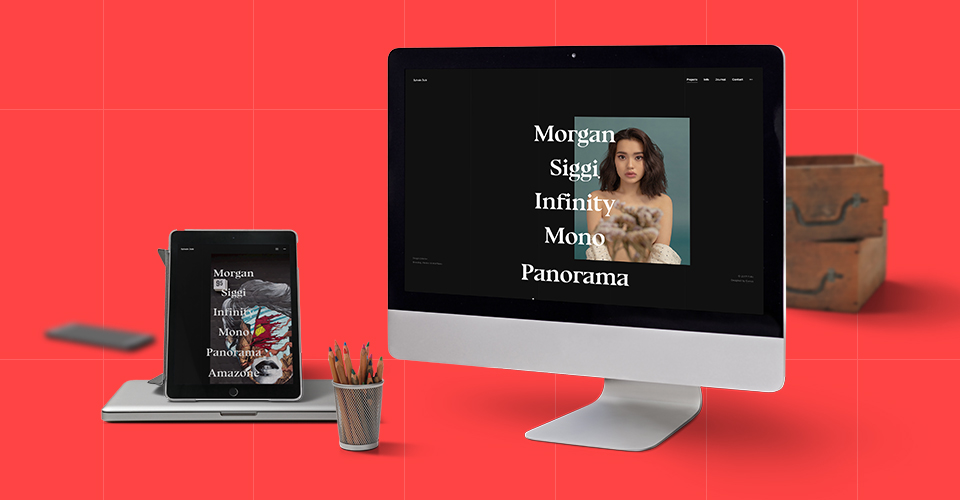 GK Folio is a fully responsive Joomla template that can be accessed from any screen size device. This will allow the site viewers to access the site on PC or on mobile or Ipad, they are able to view the site content in a well-organized form. All credits go to its user-friendly framework and amazing mega menu to give support for screen size devices.
Projects Showcase page: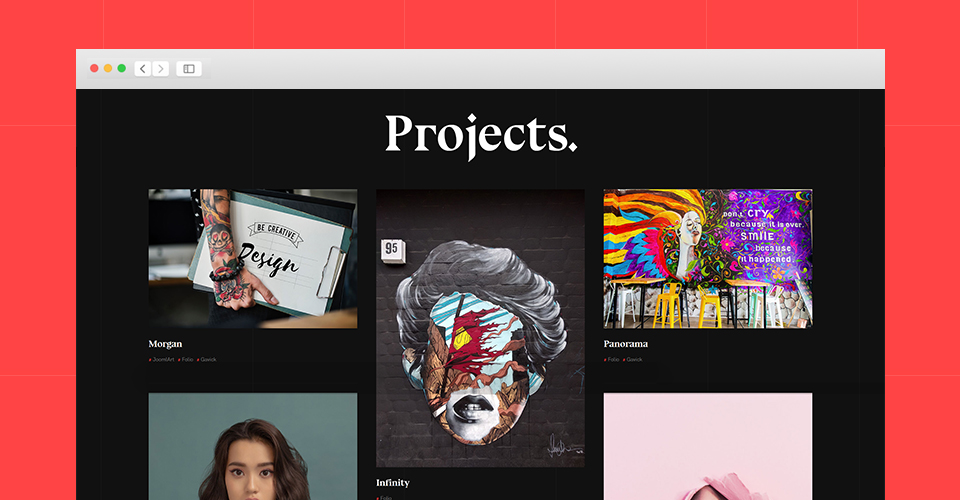 A Project page on Portfolio website is one of most important part. Each portfolio has multiple projects display. GK Folio offers specially pre built Project page with clean, minimal style and masonry grid layout.
Customized Style for Journal and Info Page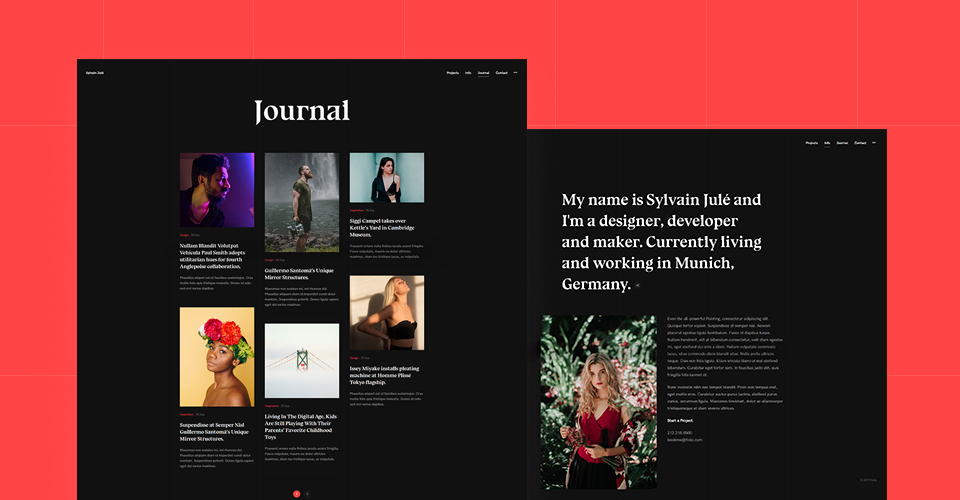 GK Folio support customize view for additional journal and info pages. You can use the pre built to design to make informative pages in a very short time.
Support Default Joomla pages: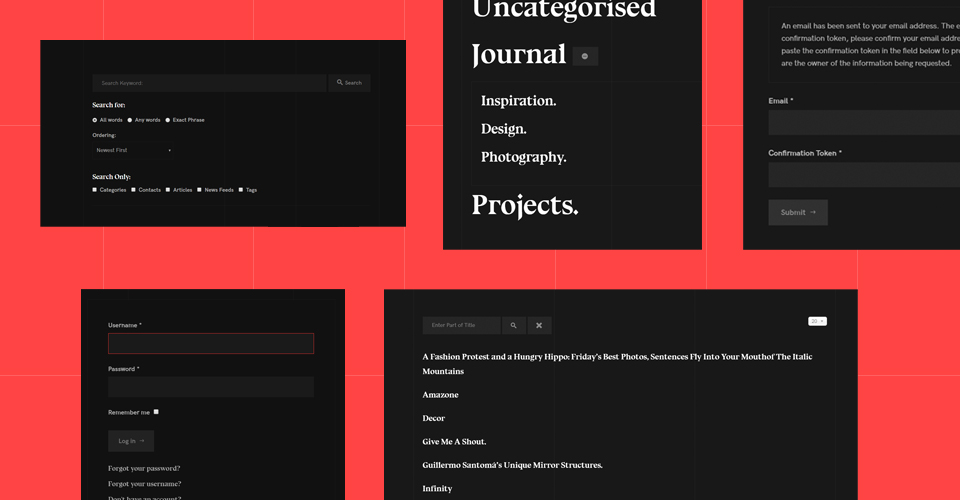 The Portfolio Joomla template comes with in-built style for all default Joomla pages. The customized style comes for the search, error page, contact page, featured articles etc. It makes the template more flexible to adapt all kind of style on default Joomla pages.
User friendly social share buttons :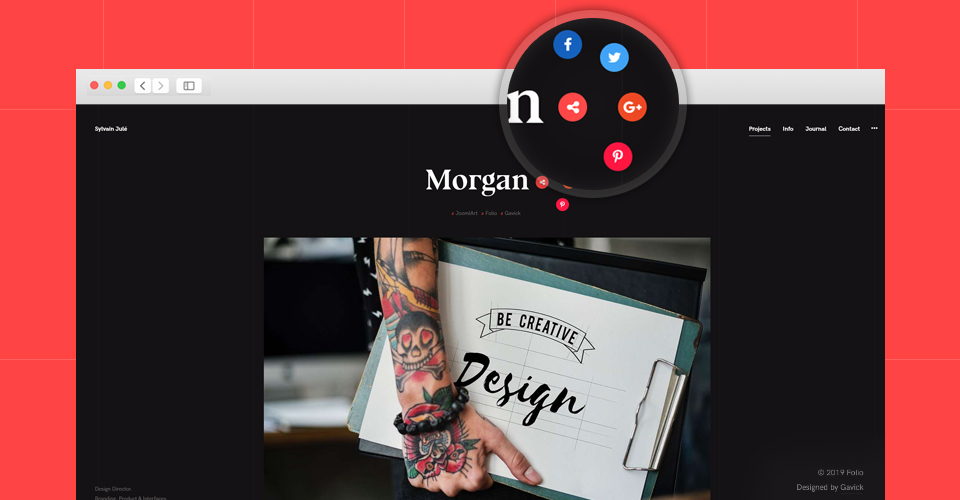 On Portfolio websites every site owners share the important work done by them, This help them to bring new business. If the pages are shared on social sites, this will bring more traffic on site. GK Folio Joomla template has built in option to enable the attractive social share buttons, helps you to share projects and update of sites on social channels like Facebook, Twitter, Google plus, Pinterest and more.