Chances are that if you're reading this, then you've probably wandered about our demo server for a bit. This is where we showcase our templates to give you an idea of what they can look like on a live site, so naturally it includes a lot of demo content like images, text and modules that highlight the template's features and demonstrate the layouts of our prepared page styles. The quickstart package that we offer for all our templates provides a recreation of the demo layout and content, but with one important difference; the images that you see in the live demo are not included as they are usually licensed from a third-party and distribution is not permitted by the terms of the license. In fact, even if the image is free to distribute we cannot include it in a paid-for package. Instead, blank stand-in images are provided; these may be a blurred, undefined image, or a simple gray image with "GK DEMO" plastered across it. These are meant to function as placeholder images; they are set in the modules or articles, and can be easily switched out as needed to help you give a personal touch to the demo layout.
The hunt for free yet high quality stock images
When you're building a site for a customer they may well already have their own content ready to import, whether images, branding or other content. However, sometimes they'll want a particular feature or look, but won't have the content ready to go and you'll need to set it up yourself, ready for them to modify. If you're aiming to make a good impression it makes sense to remove the placeholder images and replace them with something that fits your client's business or website vision.
This does not necessarily mean that you need to start throwing money around for high-quality images; sometimes a free image can be just as effective. The older developers among us will remember the early days of the internet, when a "free" image usually meant a "likely to cause retinal haemorrhage in the viewer" image. Thankfully, we live in, despite the massive proliferation of cat videos and comment spam as evidence to the contrary, a more mature internet age, where free content can be every bit as effective as paid-for content.
Finding it is the problem though; often a search for "free" anything brings up torrent sites, sharing sites of dubious reputation, or other disreputable sources that are just as likely to get your site shut down as they are to help it. To save you the trouble of sorting the wheat from the chaff, we've drawn up a list of some of the best free image resources on the web for your viewing pleasure. So sit back, and let us do the legwork! Before we get started, keep in mind that images can be provided with several different licenses – make sure that you check usage details carefully to know what you are allowed and not allowed to do with an image before you use it. The most popular free license today is the Creative Commons license; you can get a detailed overview of the license at the CC Wiki.
UNSPLASH
Website URL : unsplash.com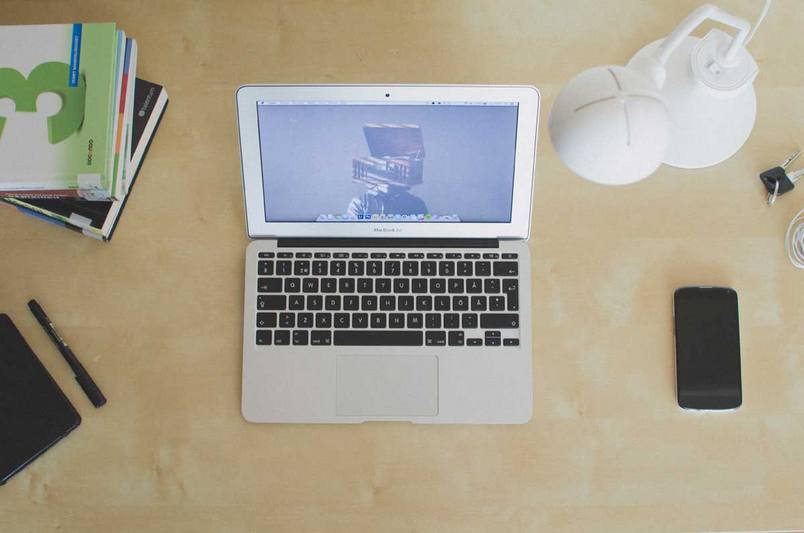 UNSPLASH is one of our favourite portals for free images. For one thing, all images are licensed under CC0 1.0 which means that you can copy, modify, distribute and perform the work, even for commercial purposes, all without asking permission (!), which means that if you see an image on the site that you like, it's yours to add to your site without fear. On the negative side of things, images are not grouped into categories and there is no search, so finding the exact image you require can be a time-consuming task. UNSPLASH provide images for all purposes, but for the most part they focus on technology or natural and urban landscapes, sometimes with a person staring wistfully into the distance (a requirement for generating that "quiet contemplation" mood in your photo), with the occasional photo focused on interaction, architecture or people. What is there though is of an astounding quality, and taking the time to hunt for the perfect image is more than worth it.
GRATISOGRAPHY
Website URL : gratisography.com
Gratisography is quite different from other free image portals; there's not a huge amount of images on offer, there's no search, and the images on offer are contributed by only one person. That last one would normally be a negative, but when that one person in question is Ryan McGuire it is most definitely a plus. His work is eclectic and often eccentric, but the images produced are striking, with a focus on people, animals and interaction, often with a side dish of absurdity. He also has a penchance for examining the world around us in finer detail that encourages seeing the beauty and evocativeness of mundane things. Photos may be used for your personal and commercial projects so you can use them on a client's website, and they are also free of copyrights restrictions so it is not necessary to include credits for the image, though you should if possible, it's only polite after all! Just like UNSPLASH the images are not divided into categories but there aren't a massive amount, so it won't take long to preview all the available images, especially as they are displayed in a two-column layout.
picjumbo
Website URL : picjumbo.com
Picjumbo is one of the newest portals with stock images but unlike the others in this list it offers a paid option as well as free images. Like Gratisography, it's also provided by just one photographer, Viktor Hanacek. What sets him apart is his craft; as a web-designer he has a natural eye for what works on a website and his images reflect that, with a wide range of subjects covered. They're also helpfully split into categories for easy sorting. So where does the "paid" part come in? The images on the website are free to download and use without restrictions, but some images are part of wider collections not available on the site; the premium option provides access to these larger collections. The option is there, but the site does not go over the top with advertising it; just a small banner at the bottom of the image preview, so you can easily browse through the free options without interruption. Picjumbo offers also a Photoshop plugin (paid) which allows you to search and place images to your Photoshop layer without visiting the website.
How to replace the 'demo' images?
Now you've got your images, you should add them into your site. The easiest way to replace the demo images is via the Joomla or WordPress backend; the News Show Pro module that is often used to create the article previews on the site pulls the image from the article it is previewing, so you can just replace the demo images directly in K2 or the Article Manager, then refresh the thumbnails in News Show Pro so that it grabs the new images for preview. Of course you can also replace the images directly in the root/images directory but then you'll also need to make sure the images match the placeholder image's size to preserve the proper aspect ratio etc…, otherwise things could look a bit messy. It creates some additional work, but it's still better than leaving the default demo images!
Many our templates may also use Image Show or a custom HTML module for the header, which in some templates will use rather large images for an impressive full-page header or background slider or image. Big, wide images are a growing trend in current web-design and many portfolio or blog sites use such images to make a big first impression, so these areas are a great place to use the resources provided above.
We hope this article has helped you dig up some amazing images for your site, and though you don't have to, do try to attribute the authors where possible; they've worked hard to provide these free images and even a little bit of recognition for their efforts can go a long way!