Joomla 4 has been out for with new features improvements, there are some features that implemented in Joomla 3.x and followed by Joomla 4. In this blog post, we will discuss the Editing the templates files in Joomla using Joomla 4 editor.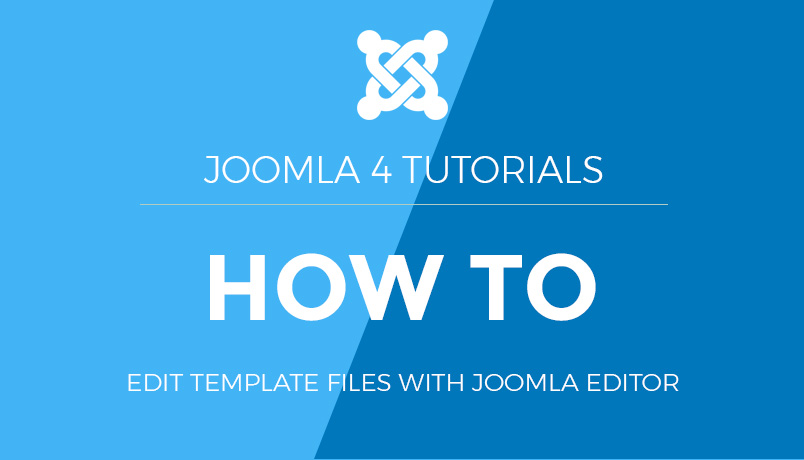 Joomla 4 editor gives a Safe and Fast method to Edit your template files and copies the template files. In Joomla to edit with help of this option, you can add and edit template files easily. There is no need to use FTP or some third party extension to explore your template files.
Steps to use Joomla Editor:
Login to your Joomla 4 admin dashboard
In the left sidebar menu > Extensions > Templates Find the template you want to edit, and then click the Template name.
Click on Any of the files to open and edit the file and then click Save.
To create a new file in template Click New > Add File, Select file Type and Create it.
To rename file open the file > Click Rename > add new name > click Rename button.
To Delete Files open the file > Click Delete > Delete.
To Add/Delete a Folder in Joomla template click on Manager folders
To Copy template click > Copy template > add new template name > Press copy template.
To See Template Preview just click on Template Preview button and it will give you a preview in a modal window.
For more information on Joomla 4 features and improvements please have a look at these blog posts: