We're happy to inform that all our templates compatible so far with Joomla 3.3 have been updated to Joomla 3.4 version. Updates primarily are associated with overwritten Joomla view files as well as with modules used to build the template.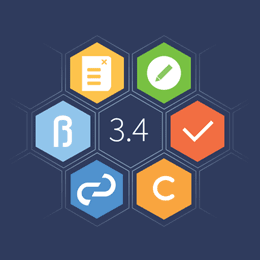 Why is it worth to update your website to the newest Joomla version you can find out in our article devoted to Joomla 3.4
Furthermore, this update includes lots of other changes/fixes – you may familiarize with them looking at the changelog of the proper theme. Just click on our update section, choose a template that you are interested in and see for yourself what changes a new update brings.
One of the most major news is also update of VM component to version 3.0.6.2 in all our supported (Storefront, inStyle, Shop & Buy, StoreBox) ecommerce templates.
After update installation, we recommend to clean Joomla cache as well as your browser.