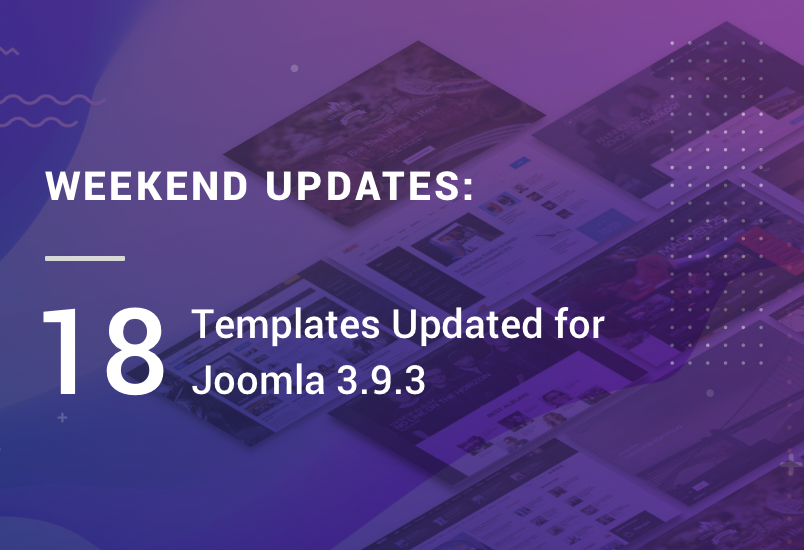 This weekend we re-exported quickstart packages for 18 Pro Joomla templates for Joomla 3.9.3 compatibility. Here's the list of the 18 templates quickstarts getting updated in this batch.
GK Infinity
GK Evonews
GK décor
GK Stora
GK Technews
GK Storefront
GK Box
GK Quark
GK University
GK Events
GK SteakHouse
GK Hotel
GK Writer
GK John
GK News 2
Gk Mo
GK inStyle
GK CloudHost
GK Evonews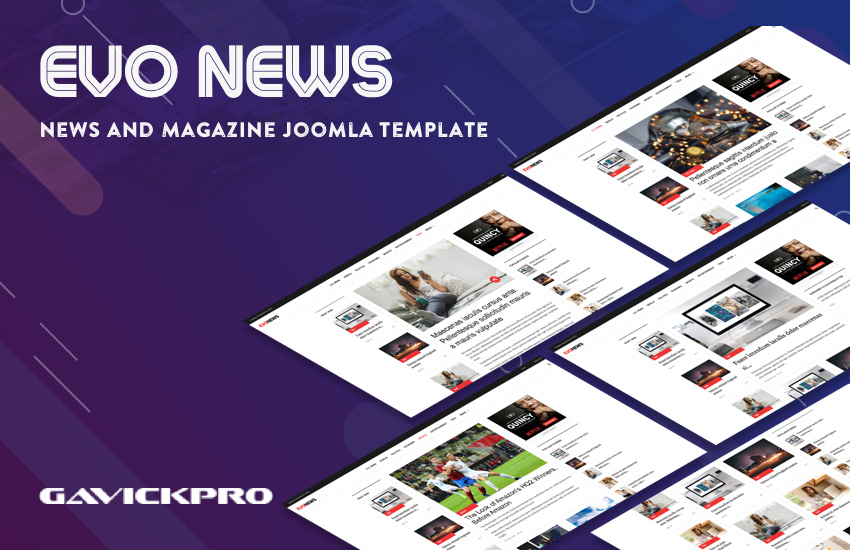 Evo News is our next beautiful Joomla template for news, magazine and editorial websites with modern and responsive design to present news across devices. The template can be used for reporters and journalists to bring the latest news to the public eye. The advanced social sharing will help share your news easily via popular social networks.
GK Stora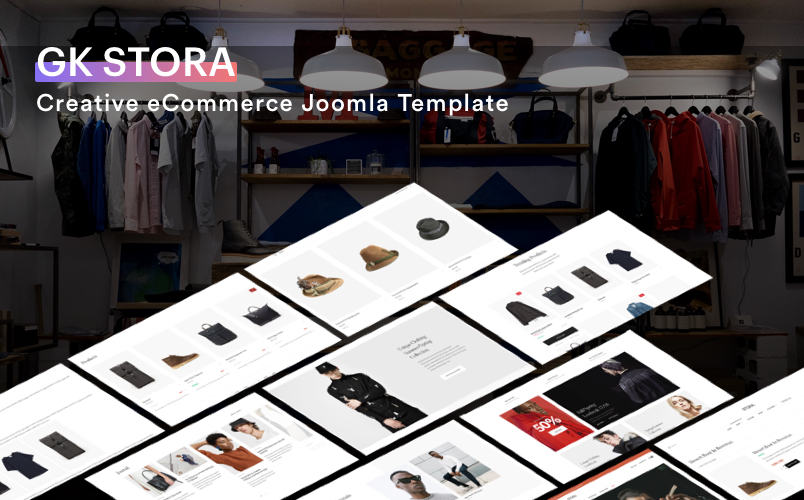 Gavick Stora eCommerce Joomla template is designed for fashion, shoes, bags, accessories, beauty store. It fully supports 2 popular Joomal eCommerce extensions: Virtuemart and J2Store. The beautiful template design with remarkable estore-browsing features, responsive design will make your store looks amazing and help selling your products online easier than ever.
GK StoreFront Template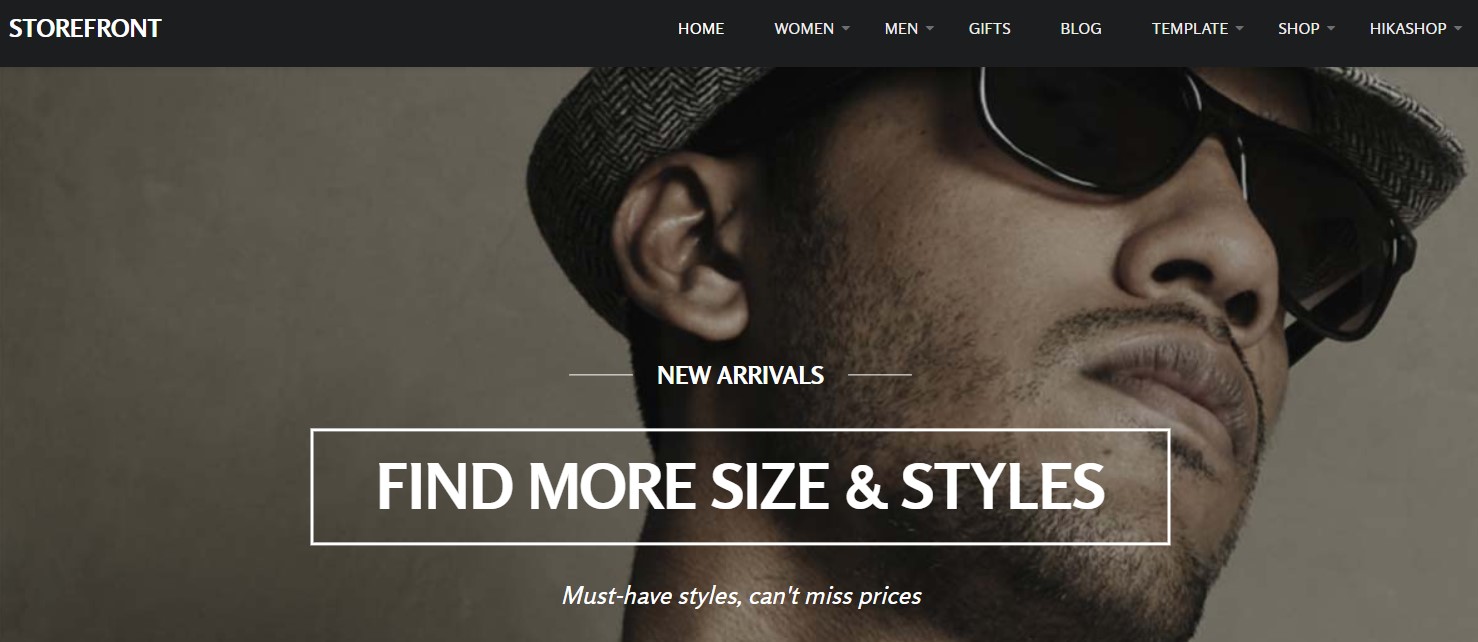 This effective ecommerce theme offers a sublime responsive store experience across the full range of devices. An original tabbed product showcase combined with Virtuemart makes selling your products online easier than ever.
GK Quark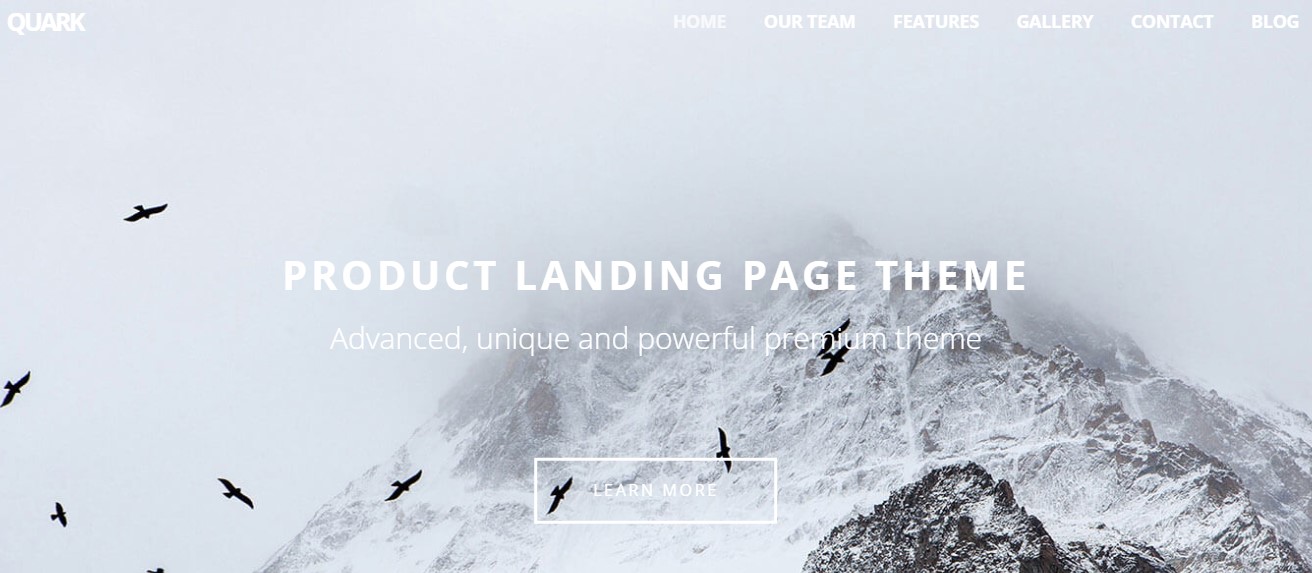 Quark represents an evolution in Joomla 3 templates, offering quick-switch styles that let you swap out different looks for your website in record time, with each style bringing new features, functionality and visuals that work in tandem to provide a spectacular user experience. From dining to ecommerce, events to business promotion and many more besides, Quark is the ultimate starting point for the website of your dreams.
GK Events
Powerful, well-designed yet lightweight, the Events theme offers a rounded website package that makes it easy to advertise your event, seminar, whether it's a lengthy training program, simple business meeting, massive festival or quiet personal gathering. Packed with features, you can have a fully-functional site ready in moments.
GK Hotel Template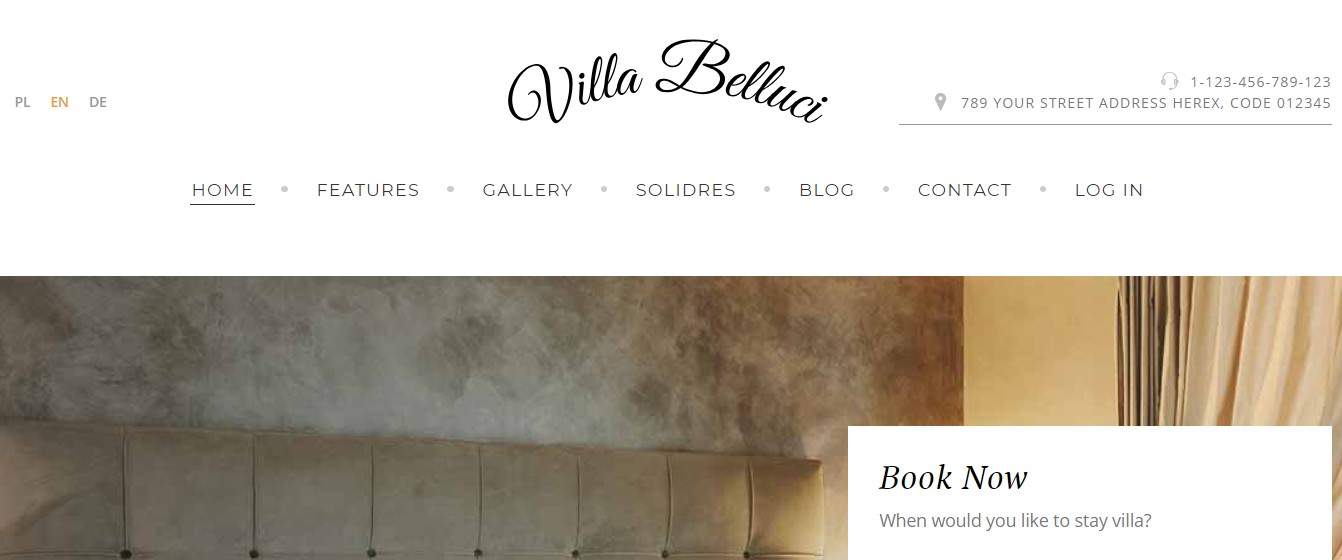 A complete hotel template for Joomla designed for all sizes of accommodation providers, from small boutique hotels to huge popular resorts, or for culture-focused attractions such as museums. Image-packed frontpage sections with eclectic, interesting content including slideshows can be used to inform guests of the important aspects and values of your hotel, and support for the Solidres extension provides all the reservation and room sales functionality you could possibly need, all styled for a seamless booking experience.
GK John Template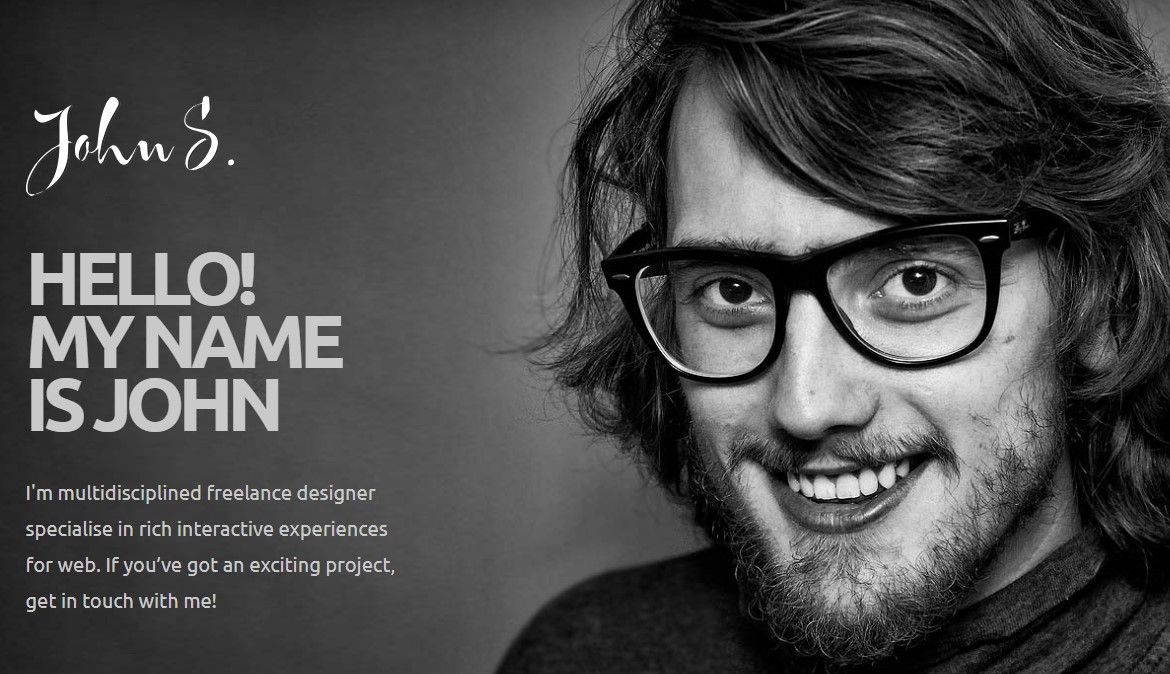 Introduce yourself and your business to the world with John; a hip, responsive theme for designers, freelancers; just about anyone with a creative streak. Three header styles, stunning animated showcases and effective ways to display your projects makes for a brilliantly original look for a dynamic design company.
GK Mo Template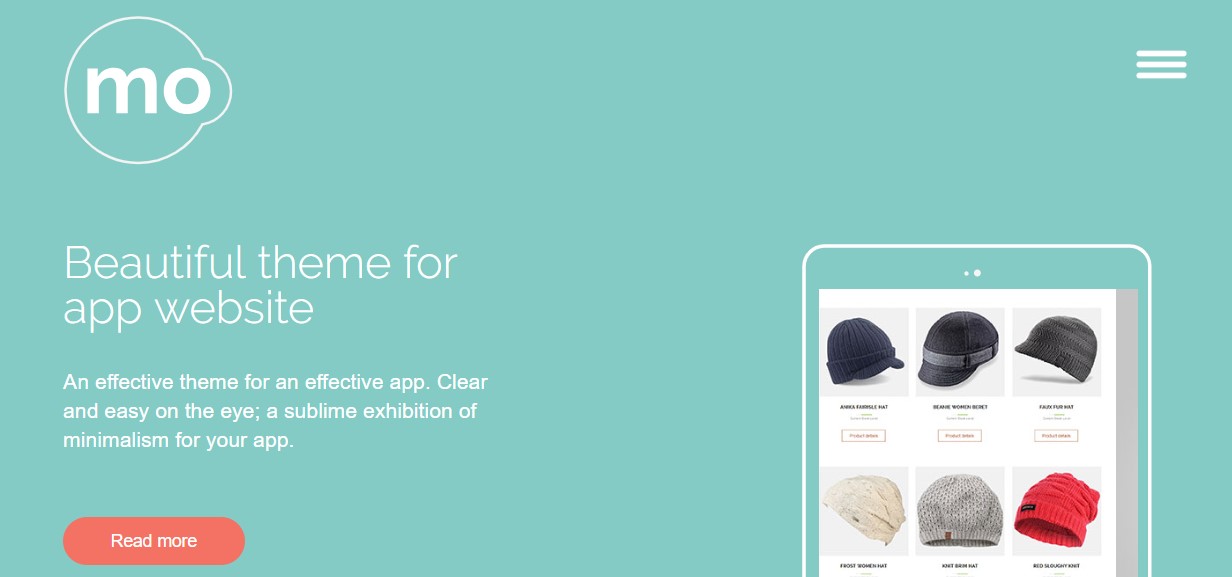 Promoting your mobile and tablet app is easy with MO, a lightweight, responsive theme that works beautifully across all devices and screen sizes that will let you reach a huge number of potential customers; perfect for developers to build their fanbase.
GK CloudHost Template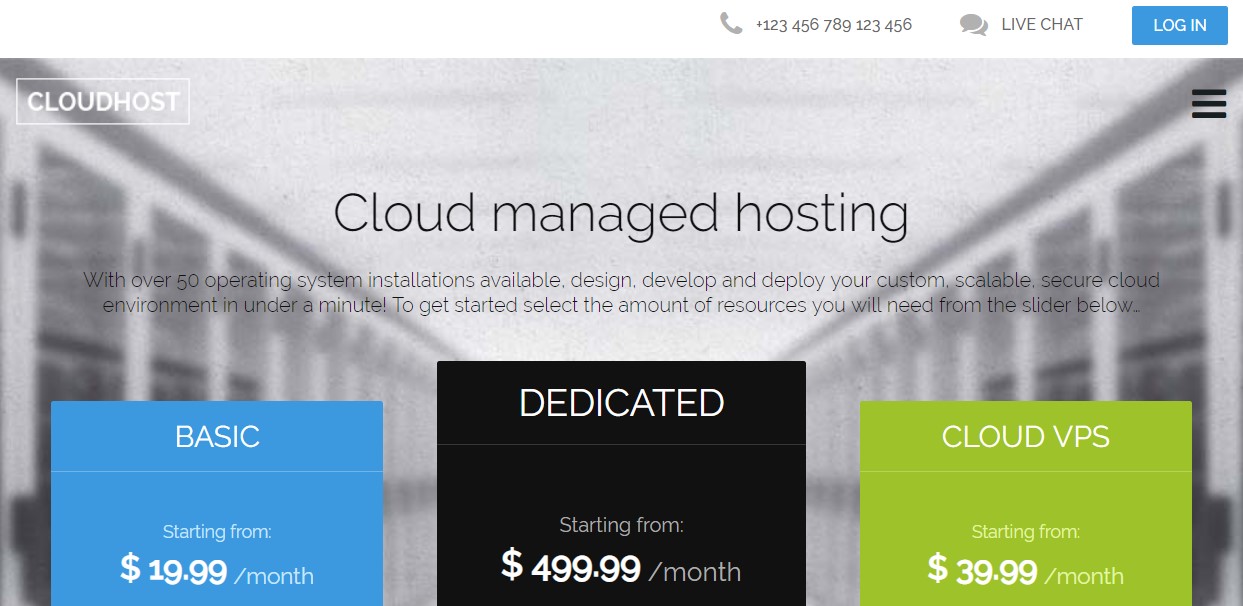 A premium template for internet hosts or other online tech companies that offers a clean, informative frontpage that can provide a fitting introduction to your services along with multiple extras like several price tables, FAQs and Support pages and HTML inserts such as a domain search. With additional articles displayed via our useful NSP module, you can get your client base built faster than ever before.
GK Infinity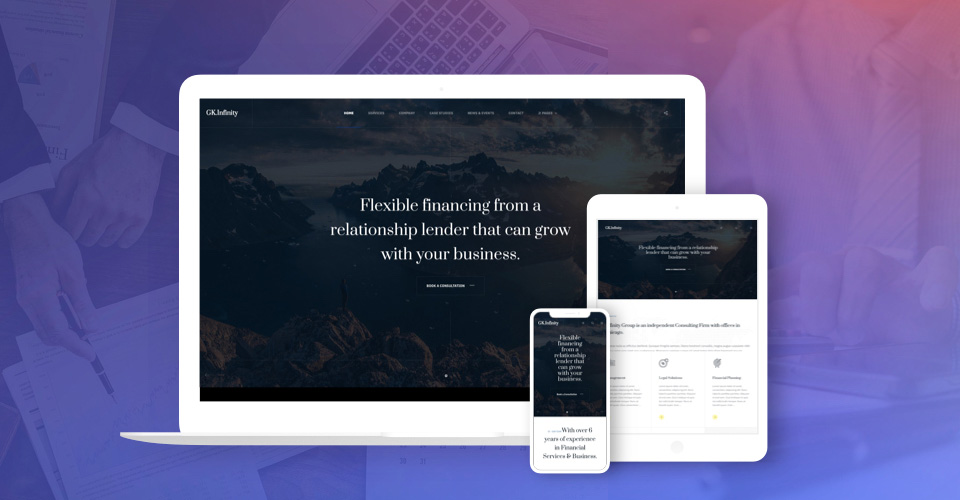 Infinity is our new Joomla template designed for company, agency, company and business websites with creative design and beautiful additional pages: Services, Case Study, to present business info, services, portfolio and company profile. The business template also supports all Joomla default pages.
GK Decor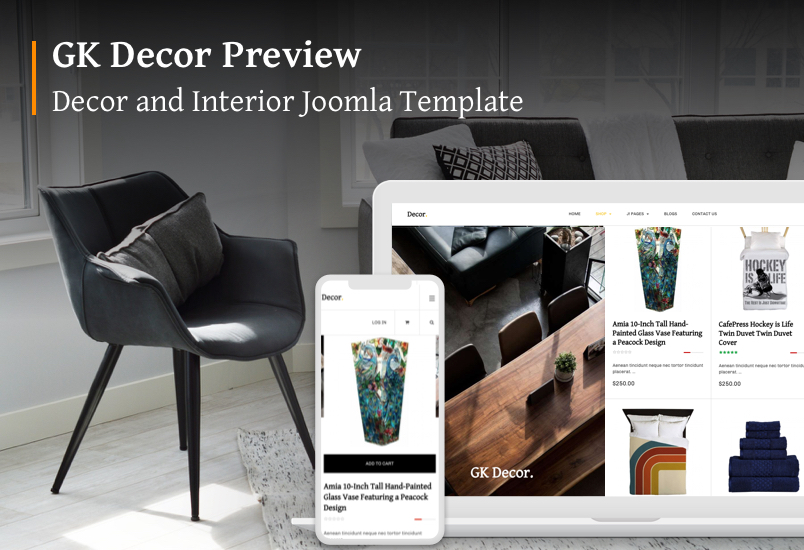 Gavick Decor Joomla template is designed for decor and interior design websites with creative, modern design, online shopping feature based on free Joomla eCommerce extension – Virtuemart. The template is built with Gavern Framework, fully responsive and supports all Joomla default pages.
GK TechNews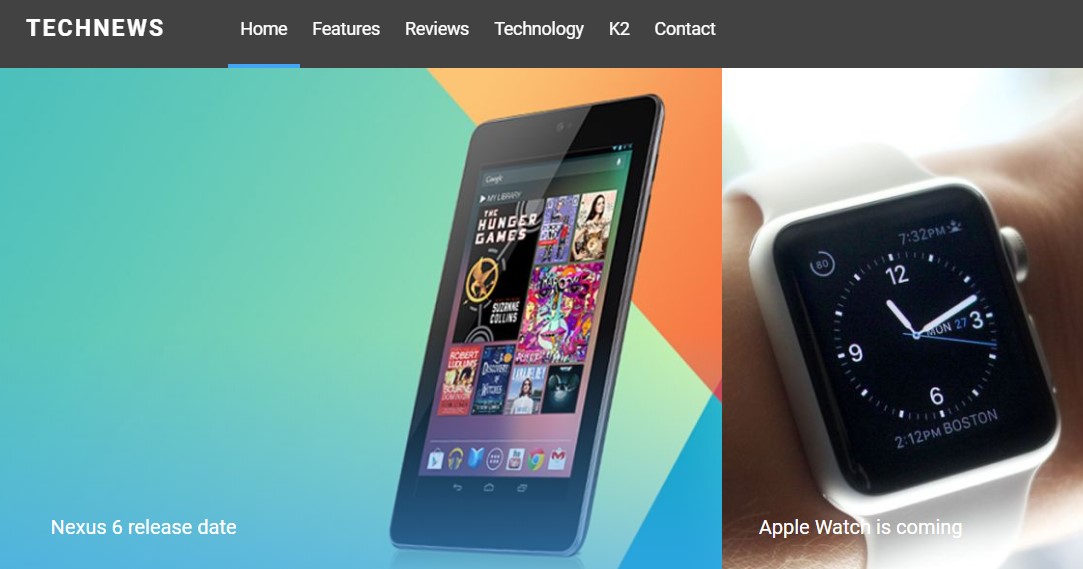 Boasting innovative layout design inspired by Google Material Design, TechNews is a multi-talented Joomla template that can be used as a base for a range of magazine portal websites, overflowing with features including three header styles to pick from, post previews and slideshows in a responsive layout that looks amazing on every kind of modern device. Throw in animated author ratings and simple slideshows in articles that are just perfect for reviews, video showcases with popup lightbox for easy video viewing and preset advertising space ready for a range of common banner sizes, you can get a top-of-the-line website ready for your content in minutes.
GK Box Template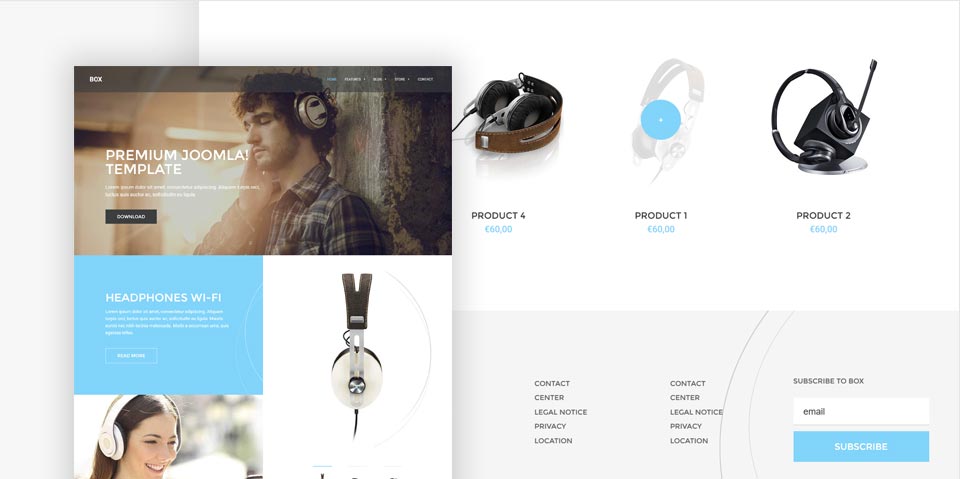 Take your sales to the next level with Box, the premium Joomla! 3 template with built-in support for the robust ecommerce solution, Virtuemart. Bursting with eclectic style, Box embraces high-quality branding strategies that will guide you to build a recognizable company profile as well as an online store. With a responsive, mobile-friendly design that utilizes large fonts and buttons and clearly-separated blocks to make the site experience comfortable and easy to read, this shopping template provides a cutting-edge platform for your products.
GK Universirty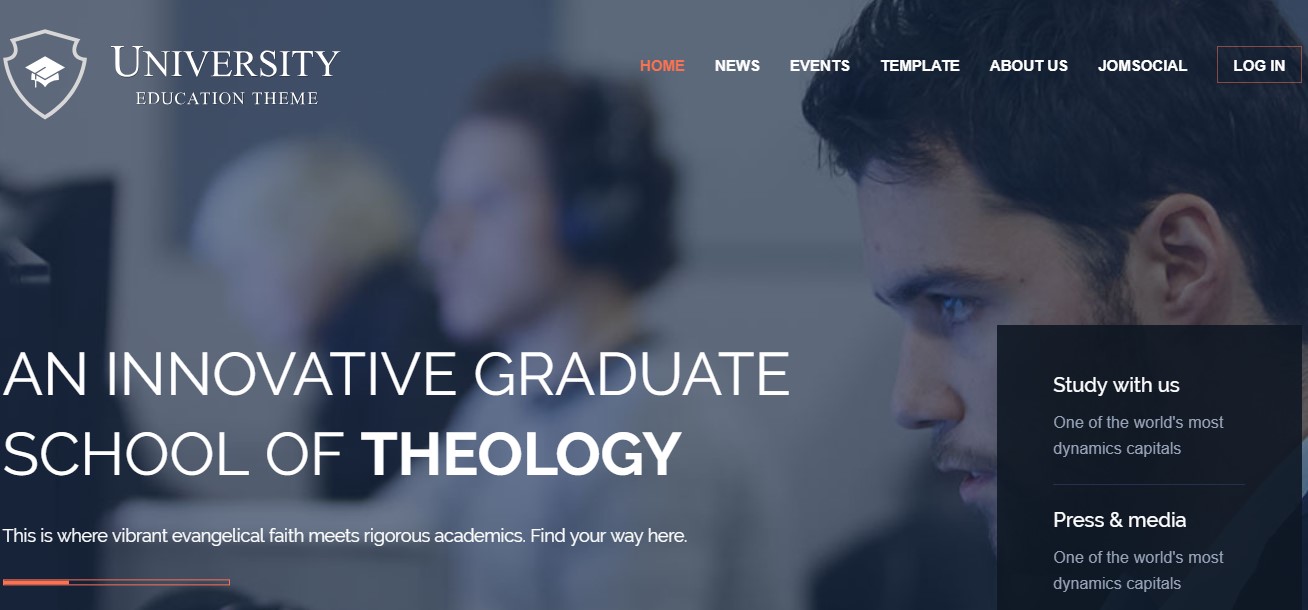 This stunning Joomla theme is perfect for colleges and schools to have a dignified, respectable website that's also packed with modern web-development tricks and social features to provide a informative, contemporary experience for students and staff alike
GK SteakHouse Template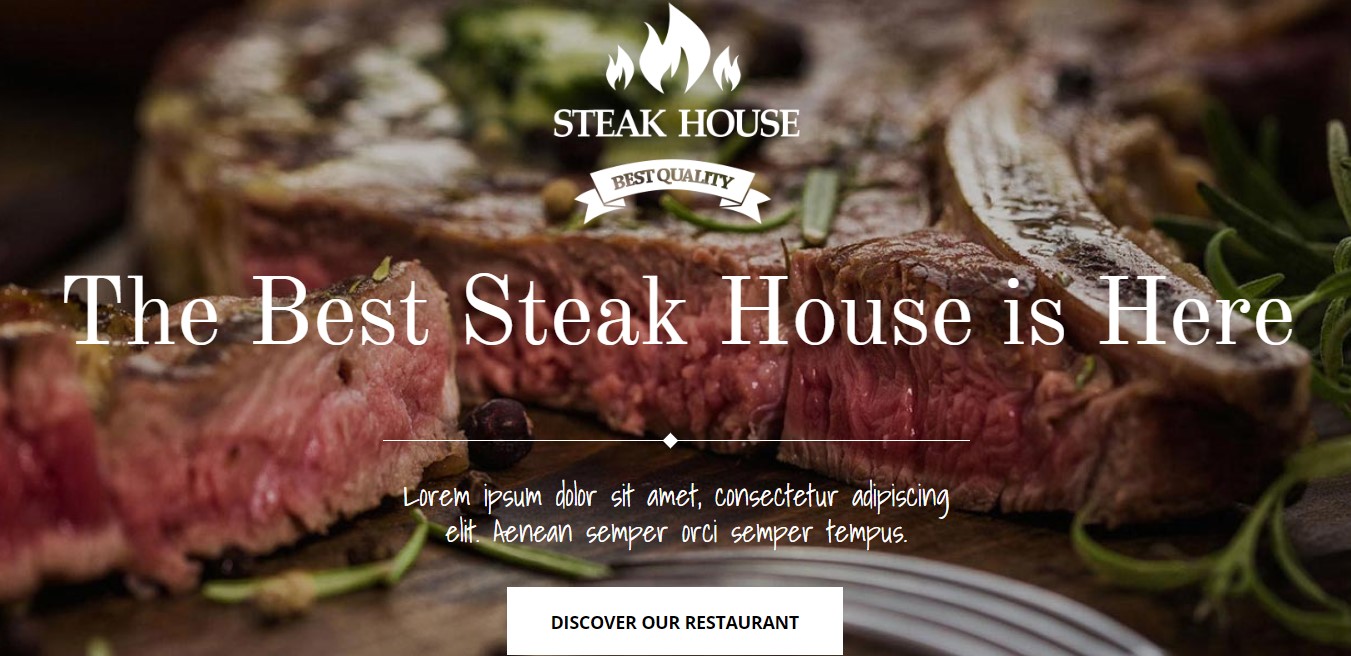 Bring the ambience of your pub, brasserie or steakhouse online with this premium food template for eatery websites. A complete package that includes all that you need to establish a functional website to reach out to your customers and promote your tasty cuisine
GK Writer Template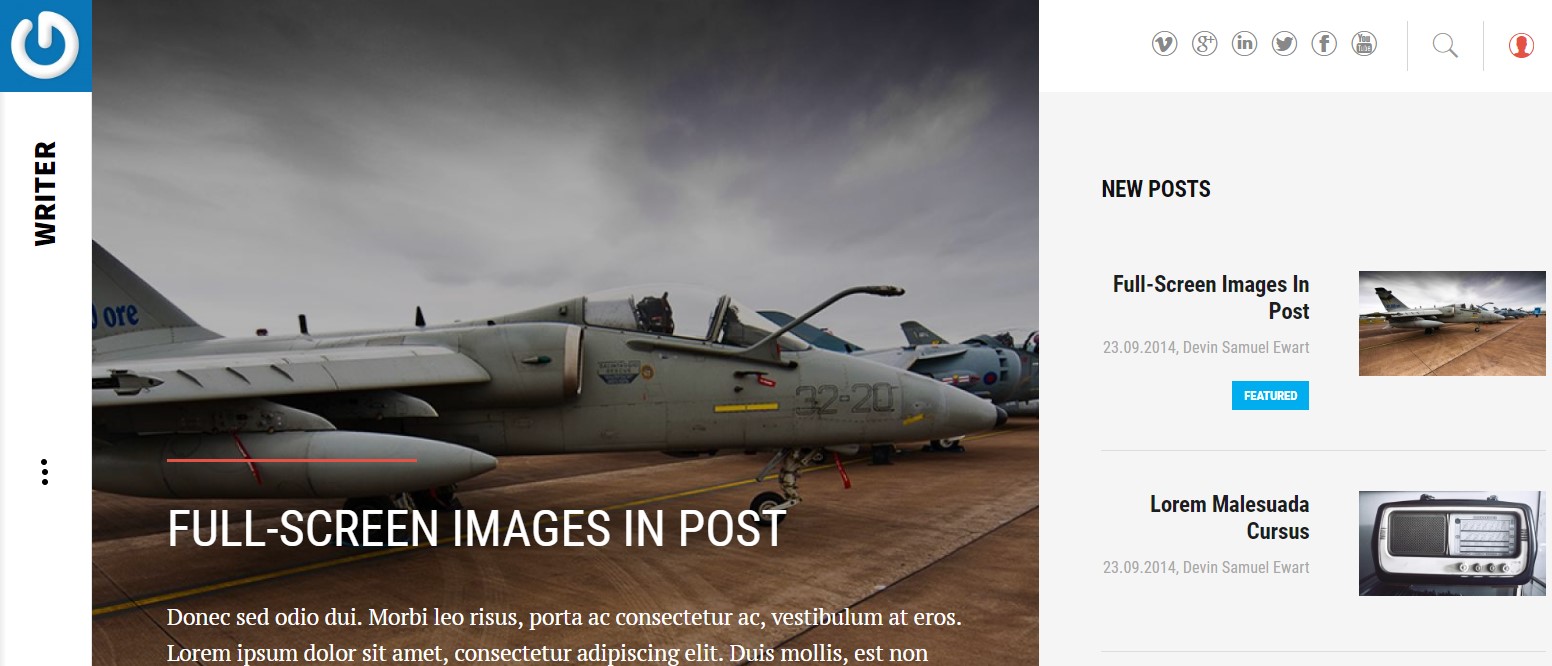 Combine style and functionality with our new, the publishing template for writers, journalists or authors. Multiple layout options and professional design puts the focus on content for an intuitive, unique and visually-appealing website experience.
GK News 2 Template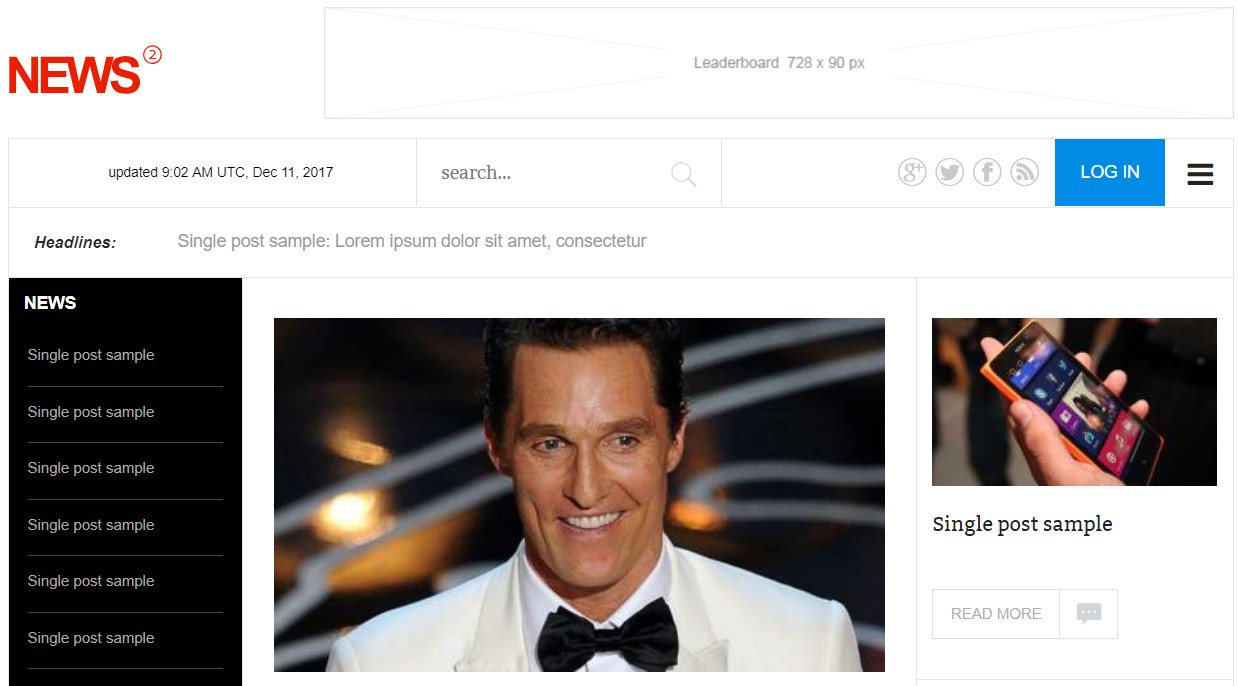 Try out the newest version of our information-packed templates for reporters and journalists to bring the latest stories to the public eye. With a clear, easy-to-read design and multiple features for presenting a wide range of media, you can build a strong website that users will want to visit again and again.
GK inStyle Template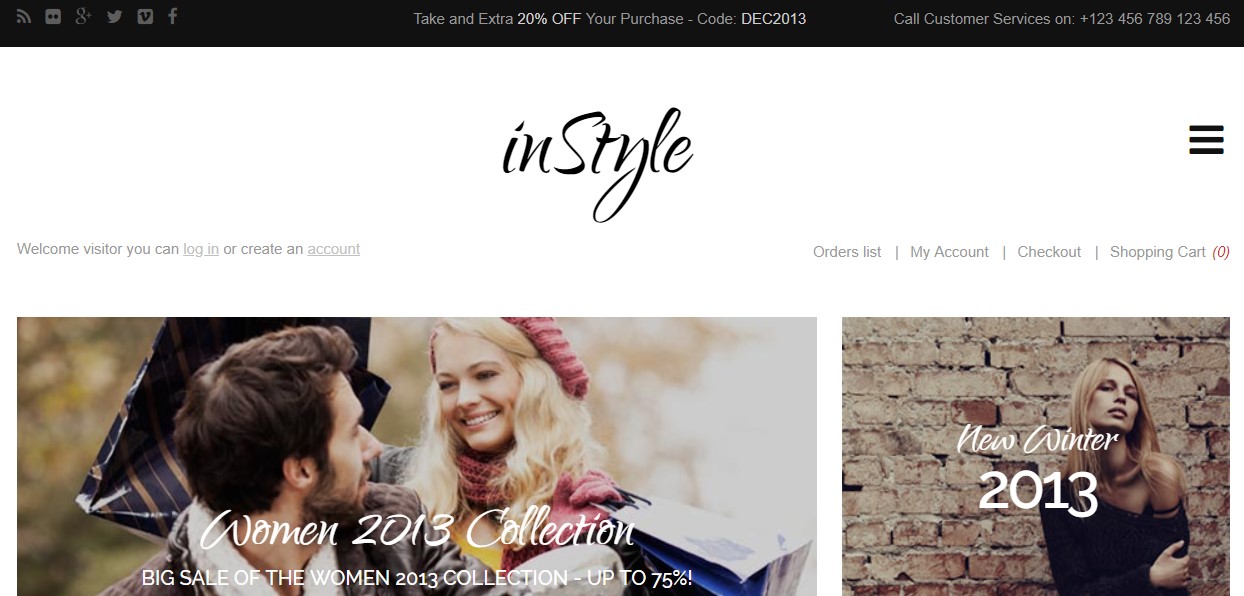 Building an online store isn't an easy task, so GavickPro's come to the rescue with inStyle, an elegant Virtuemart-compatible theme that offers amazing product showcases and visuals alongside a robust e-commerce tool for effective sales and customer satisfaction; just perfect for an internet boutique!